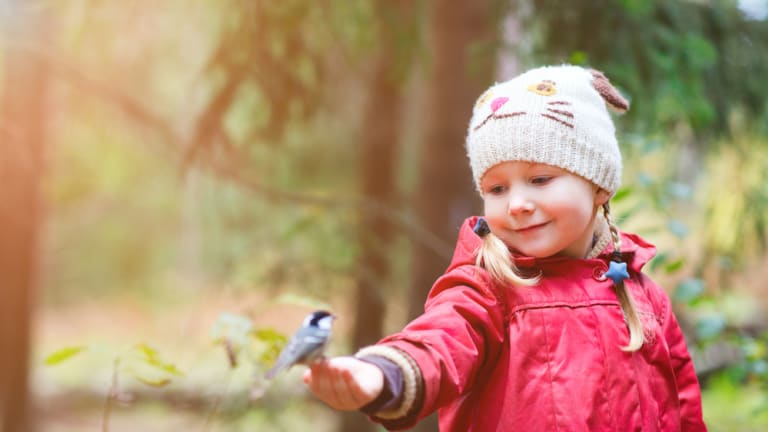 How to Talk to Your Kids About Many of the Crises We Face Today
We Know How to Teach Kids About Consent. That May Be Key to Their Understanding the Foundation of the Crises We Now Face.
Remind children of what it means to consent: We teach children they must consent or give permission to others for many things - to being touched, for example. That right goes beyond obvious things like touching to less obvious things, like someone staring at us and making us uncomfortable. Or someone making noise when we are trying to read. Or standing too close to us. Children may understand that each child should be taught their rights, and that each child should know they must be able to choose - with some exceptions - how they interact with others. 
Class participation 
Children may not think of their participation in matters that affect them as a form of consent, but it is. Participation is like giving consent or permission to others, but in a group setting. They can come to understand they have the right to participate and be heard - perhaps in consensus - around the processes that impact them and the rules under which they must live. They may not like the final decision, but they have the right to be heard and understand what's happening. And in some cases, if they don't like the rules a group comes up with - perhaps among their classmates who are playing a game - they can choose not be part of the group at all. They then have the right to be let alone by that group. But sometimes the group's activity or rules will reflect their input, or their consent. 
Now let them imagine their classroom and how it would change, in terms of their giving input for example, if there were suddenly twice as many students in class. Or if some students were so loud that others could not speak, or some students could convince others not to speak. Each student would have less of an ability to give their input as more and more students come into the class, or as some students are able silence others. Each child would have less of a chance to give input and be heard, or to consent, to the rules and other things under which they have to live. This might happen where too many new students are added to a class, or the students who did come did not get the teaching and help they needed to be ready for class.  
From the Classroom to Nature 
As children envision this ability to be free from others we can relate their experience to the idea of nature, or going out of the classroom, during class break for example. Maybe school is over, and their parents will take them for a hike, all the way into the countryside or nature around them - the place where animals live, and have their own families, homes and communities. That nature is the place where they can be truly free from others - not just the kids in their class, but everyone. There they can hear other creatures, or the streams flowing, or the wind blowing through the trees. 
We can teach children how these two things - their class experience and nature  - relate. If their classes were to grow and grow, with students who are less and less prepared, those classes might flow out of the classroom and into nature, overrunning the places where animals live. At some point we might lose good classrooms and nature all together. 
We can explain how our thinking about these things relate to the climate crisis. It is an extreme form of our losing nature, or becoming unable to consent to the influence, of others. We can also teach kids how these things relate to political conflicts in the world today, and how countries - like classrooms - have become places where people can't really have meaningful input, or otherwise peacefully settle their differences. Perhaps the people in these countries did not get what they needed from their parents to prepare them to meaningfully participate. 
If we keep the discussion simply about consent, participation, and how other people relate to our experience of consent, even young children can understand many of the crises we face today. 
A Start Line Analogy
For some kids, perhaps older ones, there is also the helpful analogy of a start line in a race. If we want to empower all students coming into the class, and empower them equally, we need to assure a fair or equal start line - as if we were about to engage in a race. That line necessarily involves preparing each child for class, and that level of preparation will necessarily limit the number of children that each class will have. 
That will, in turn, protect each student's right to have input into the class processes, and even protect the nature around the students. That nature will then protect the students, from things like the climate crisis, furthering the work of the start line. 
The process loops, which is something many children can understand. 
From Consent and Nature to Freedom 
The bodily autonomy we teach children about when it comes to being touched by others applies in their group classroom experience, and even as we leave class, all the way into the natural places where animals live. If we are always surrounded by others and their influences, we will lose the chance to consent or to really give permission. We won't be able to have real input in group discussions for example. We might even lose the nature where animals and their families, homes, and communities live. Children may understand that if we loose good classrooms and nature, we lose the ability to be free from others. 
Finally they may come to understand that many people today - including kids - are fighting to ensure the sort of ability to consent, or be free, discussed here. They can help too, and act to protect their and others' right to be free.