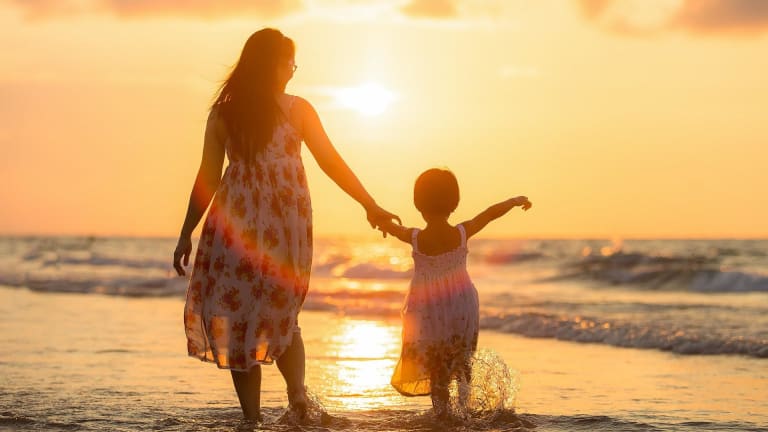 Feel Bad for Future Generations? Start by Apologizing, Then Act Effectively
Moving Wealth to Ensure Birth Equity Has the Biggest and Best Impact on the Future
Three recent analyses poignantly combine to illustrate what we are doing to harm future generations, simply in the way we are creating them. The first confirmed that higher temperatures associated with the climate crisis are likely to cause a significant increase in congenital birth defects in children. The second showed that having fewer children has an exponentially greater mitigating impact on the climate crisis than alternative behavior changes, like switching to an electric car. The third, an in-depth article, found that despite the first two studies, political, media, and cultural pronatalism – or pressure on women to have kids – was on the rise: Despite the harm, we tolerate men pushing women to have lots of kids and the unsustainable population growth it causes.
Listen to a brief podcast on Fair Start reforms: 
How is that possible? I have personally witnessed, over the past forty years, and to some extent taken part in supporting, the forces that have helped drive us to this state of affairs.
Growth Over Value 
I grew up in the 1980s in Palm Beach, Florida, now the home of Donald Trump. The culture there revolved around those who identified and evaluated themselves through their wealth. But as is clear today, that wealth was created because its captains were busy heaping the externalized true costs of its production on the environment and future generations. Even less seemingly industrial sectors, like Trump's real estate empire, were simply riding an unsustainable wave of population growth and increased demand for the finite resources of the land. The process works quietly and ubiquitously, e.g. in the way mortgages and home values control our everyday lives.
Many of my peers had simply inherited their wealth and relied on returns on investments fundamentally driven by population growth. They lived happily under the myth that rich kids and poor kids simply had different God-given fortunes in life. They did so rather than seeing their sticky privilege as a deliberate policy choice that is anathema to the democratic ideal of the right to an equal opportunity in life.
My classmates and their parents shared a common feature: They represented concentrations of wealth and power that relied, as a car relies on fuel, on the constant production of more people as consumers, who, by existing, would increase demand. We openly admit this today with our commonplace talk of low fertility as a "baby bust." This system thrived in part by avoiding policies that would have forced the owners of this wealth to internalize the costs they were putting on others.
All of this perched on a universal family-planning model that guaranteed children no minimum level of welfare, no birth equity relative to others, no effective role in decentralized democracies in which each voice matters, and no natural or nonhuman environment as the baseline of freedom from the influence of others. The model—perfected in the 20th Century by world leaders intent on replacing human-rights–based democracies with massive economies and evading the collective obligation to future generations inherent in the human right to have children—instead treated the world as a marketplace and future generations as its disempowered shoppers and laborers.
What was marketed as reproductive privacy, or the autonomous personal choice to have as many children as one pleased irrespective of their birth conditions or equity makes no sense. How can the act of creating another person ever be an act of autonomy? In fact, the model's "privacy" and isolation was never designed to protect people. It was designed to protect those same concentrations of wealth and power from any collective obligations to future generations. That model laid the groundwork for the scheme Nobel Laureate Steven Chu referred to as "Ponzi demography," or the exploitation, rather than protection, of future generations.
The Proliferation of Chu's Pyramids
I later saw this same concentration of wealth and power, in a more public form, while working for the George W. Bush administration. There, the wealthy and powerful blatantly undercut our national security interests by escalating population-driven conflicts in the Middle East in ways that benefited particular U.S. concentrations of wealth and power. The situation in Afghanistan represents the costs of these growth policies.
Throughout the early 2000's I saw the same concentrations of power as I worked in the civil society and nonprofit sectors. In the latter instance, the wealthy and powerful appeared as large funders who set the parameters of what was and was not an acceptable policy solution to the problems that human rights and democracy, child welfare, environmental, and animal-rights organizations—the ones they funded—were trying to solve. The prohibition on policies that would have attacked their growth and privilege fuel line was hidden, again under the myth that having children is a matter personal and private to parents, as opposed to the most public thing most. The reality is that most funders, by riding the wave of population growth rather than reversing it, did more harm than good.
Existential Justice 
What can we do? In The Grapes of Wrath, Tom Joad confronts amorphous forces intent on overrunning the vulnerable, human and nonhuman. I believe that the concentrations of wealth and power seen throughout this editorial were the forces Tom faced. For my role in enabling them, and for the lie, I apologize. This is my promise to act.
I believe the first step in this process is actually identifying those opposed, at the most fundamental level, to creating just communities. There is a test, a baseline test, for assessing this, and it simply involves whether we are willing to politically empower people. 
These concentrations survive on a line of population growth and class privilege that operates in violation of the first and overriding human right: each child's right to an ecosocial fair start in life and to the collective and child-centric family-planning systems the right require. That is the right that makes consensual governance and freedom possible. Given the special nature of that right—one that involves the existential and pre-governmental justice of creating the "we" in We the People —we may use the right to override the government-issued property entitlements that this concentration of the wealthy and powerful currently has, in order to limit and decentralize (or "constitute") their influence in future generations. We can do so effectively by taking a portion of that wealth as family planning incentives, which are also entitlements designed to compensate future generations for the harm we have caused, so that we may form truly democratic and sustainable communities. There is no more just and effective solution to the crises we face today.