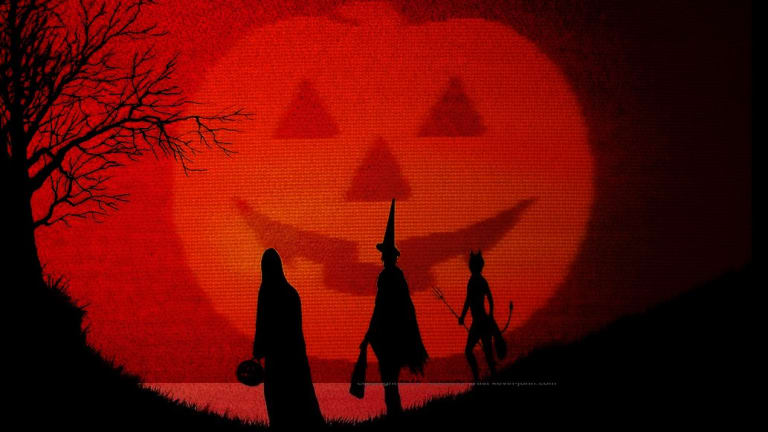 HALLOWEEN SPOOKTACULAR DOUBLE BILL With Jim Knipfel
Halloween III and Phantasm get the respect they deserve at last.
It's October. Spooky season. The time for spooks, specters, ghosts and goblins. So naturally, or should I say supernaturally? No, naturally's probably right. Let me start over. Naturally, because it's October, I invited Jim Knipfel back on the pod to talk scary movies. Jim has long been a champion of Halloween III: Season of the Witch, the misfit outcast entry in the Halloween film series that's about druids, killer masks and Irish robots instead of a guy named Michael who wears a white mask and carries a knife. And he's right to champion it. Halloween III is a great, fun, weird movie despite its reputation. And Phantasm is weird and odd and terrific too.
Jim blew my mind clean off a couple times with his insights and background knowledge of these two cult masterpieces, particularly with respect to Angus Scrimm's non Phantasm career.
Also, I blunder into a wild moment of amateurish ignorance by revealing I didn't know Michael Oldfield's "Tubular Bells" was the theme from The Exorcist. I only watched The Exorcist once and it was a long time ago. I forgot the soundtrack. "Tubular Bells" is a sample in a DJ Shadow song and I never connected it to The Exorcist. If I have to turn in my gun and badge as a result of this horrible blunder, I understand.
Also, a DJ made a mix tape that synchs up with Halloween III. It's on Vimeo and it's pretty fun. Maybe you could have it on during a Halloween party. Or better yet, a Halloween after party. 
Jim's defense of Halloween III is here. 
Subscribe to Jim's Patreon. it's terrific.