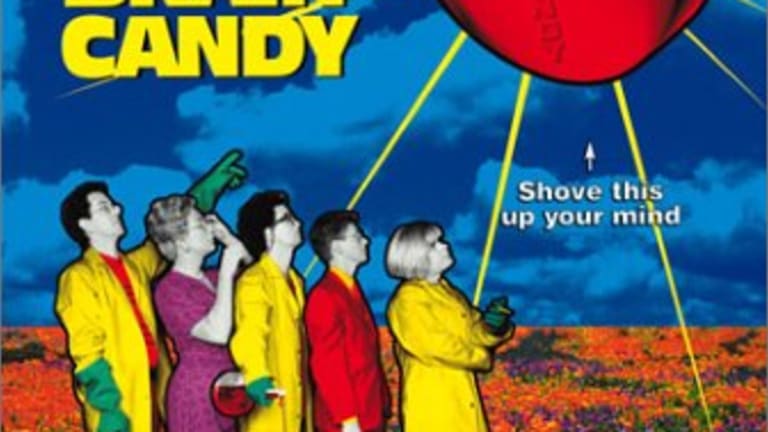 BRAIN CANDY with Alexander Zaitchik
In 1996, the Kids in the Hall accidentally exposed big pharma in Brain Candy. No one noticed.
As returning CDC guest and investigative journalist Alexander Zaitchik researched the twisted history of the pharmaceutical industry and big pharma's monopolistic approach to patenting medicine for his book OWNING THE SUN:A People's History of Monopoly Medicine from Aspirin to COVID-19 Vaccines, a movie kept coming into his mind: Brain Candy, the Kids in the Hall's 1994 cult comedy about the devastating life cycle of a fictional cure-all psych med. He discovered that while the Kids in the Hall had set out to make a comedy broadly satirizing the widely prescribed '90s mood-boosting drug Prozac, they'd accidentally created a comedy nightmare with surprising bearing on the real life practices of drug manufacturers. 
Brain Candy is a perfect comedy. It's as dense with jokes as Airplane. But unlike the stabbing out in all directions whenever possible comedy of Airplane, Brain Candy ties together its jokes into a tight, original story and a coherent argument. It was made while the Kids in the Hall were estranged from each other and suffering from a range of crippling personal losses. It was critically lambasted, ignored by audiences and quickly dumped by its studio. I'd include a link for where you can stream it legally but, hey! Guess what? There's no such link. You can buy it on Blu Ray or DVD (and maybe find it and watch it, hint hint) but you can't legally stream it. 
This episode is a long time coming. Alex and I are both longtime Kids in the Hall fans and have been talking about doing a CDC episode about Brain Candy for years. Our dawdling worked out well. Our plan was to devote an episode to a largely forgotten cult movie. Little did we know that the Kids in the Hall would release a new sketch show on Amazon Prime that opens with a sketch about Brain Candy and features characters from the movie in several sketches.  
In an expansive talk about Brain Candy and all things Kids in the Hall, we explore our shared love for the Kids in the Hall TV show and its triumphant resurrection on Amazon Prime, the great new two-part documentary about the Canadian comedy troupe's history and more. 
Watch their new Amazon show here.