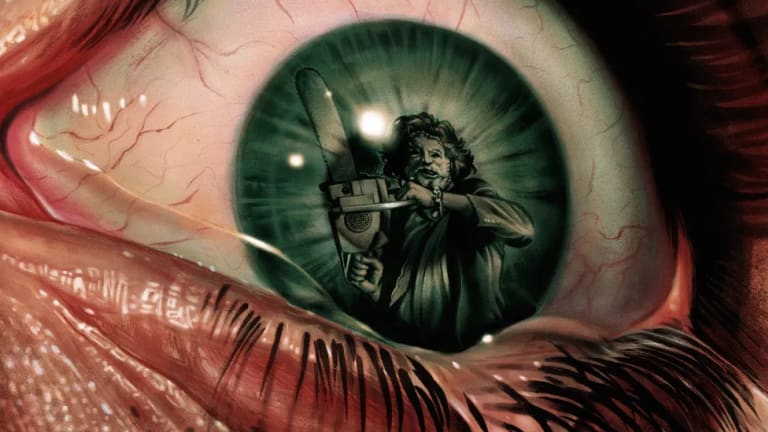 THE TEXAS CHAINSAW MASSACRE with Kristopher Woofter and Will Dodson
A retrospective of one of the most important horror films and one of the most important American films ever made
The remake of Texas Chainsaw Massacre that was recently dumped onto Netflix pleased neither critics nor streaming audiences. It's the ninth iteration of the Texas Chainsaw Massacre franchise and presents a strong and convincing argument against making a tenth film.
The original 1974 The Texas Chainsaw Massacre film is also available to stream. Almost 50 years old, the 83-minute micro-budget movie remains a singular cinematic experience with an unmatched ability to make audiences squirm. Despite its grisly reputation, there's very little gore in the film. It creates discomfort through imagery, editing and performances. Pure cinema.
Will Dodson and Kristopher Woofter, co-editors of the book American Twilight: The Cinema of Tobe Hooper join me to talk about Texas, chainsaws, massacres and the career of TCM director Tobe Hooper, including his pre-chainsaw work as a documentarian, The Texas Chainsaw Massacre 2, Funhouse and Invaders from Mars. The far-reaching conversation touches on politics, film techniques, history and the disputed authorship of the Hooper directed/Steven Spielberg produced blockbuster Poltergeist.
Will Dodson is the Ashby and Strong Residential College Coordinator at UNC Greensboro, where he teaches film studies. Kristopher Woofter is a professor of English at Dawson College, horror researcher, editor of the online journal Monstrum and you can also check out his research collaborations at the research hub The Hauntologist.
Learn more about their excellent book at its University of Texas Press page.
The original TCM is streaming on Shudder here.
The Tobe Hooper-directed Peter, Paul & Mary Doc is here.
Hooper's early short film The Heisters is here.
I believe that this is the Hooper/Funhouse interview Kris mentioned on the podcast.
Evidently Hooper's name is pronounced "Toby" and I look like a total idiot in front of these two eminent horror scholars.