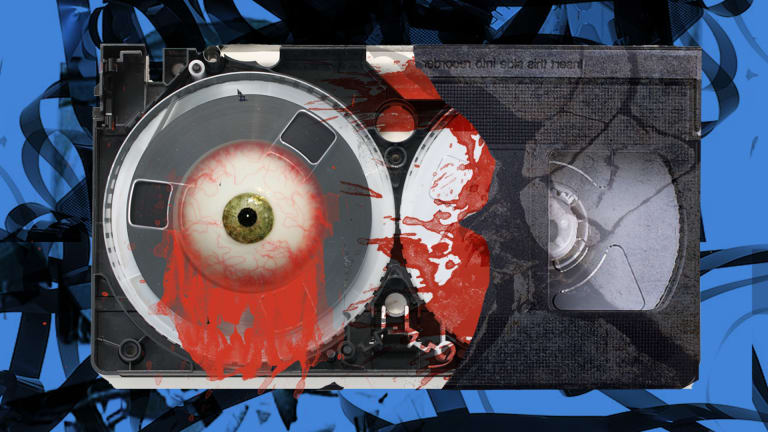 "VHS Massacre" with Thomas Edward Seymour
A documentary about the death of physical media and the future of exploitation films.
On this episode, I'm joined by Thomas Edward Seymour, film professor in CUNY system working at Laguardia College and director of 2016's VHS Massacre and 2019's VHS Massacre, Too, a pair of documentary films about the last stand of the American exploitation film as physical media like VHS tapes, DVDs and Blu Rays give way to streaming and digital downloads. 
The first VHS Massacre installment explores the immediate fall-out of the post video store era, arguing that media consolidation led to the censorship and near death of the independent and exploitation film industry. The follow-up documentary follows the trajectory into the streaming age and takes viewers on an adventure leading from the last Blockbuster video store in Bend Oregon to Troma Entertainment in New York--Tom uses his longstanding relationship with Troma to score interviews not only with Troma president Lloyd Kaufman but also Tromeo and Juliet screenwriter and Guardians of the Galaxy director James Gunn.
I met Tom's back when I was an alt-weekly reporter in Connecticut and I covered several of his independent film projects for my paper The Hartford Advocate. In our conversation for the podcast, Tom catches me up on what's been going on with independent filmmakers, exploitation films and physical media in a post pandemic, post movie theater, streaming world and gives a full throated defense of the need for exploitation films in a world of I.P.-drive corporate entertainment.
Find out more about Tom and all things VHS Massacre at his site VHS Massacre. 
VHS Massacre, too is available for sale as a Blu Ray here.
Troma's streaming service is here.