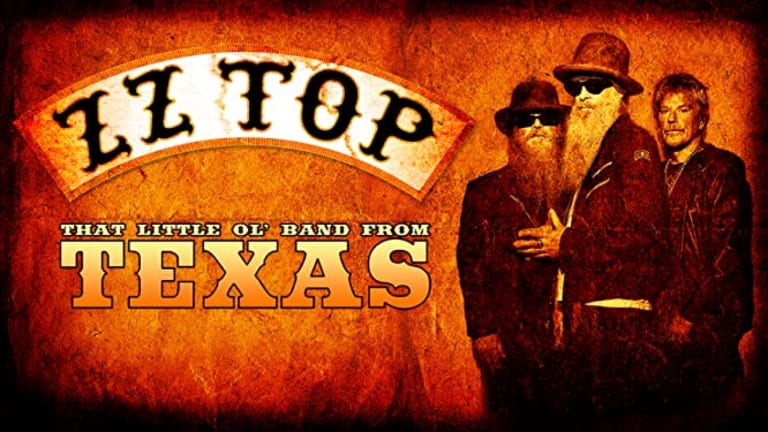 ZZ TOP With Marc Stone
Exploring the shared cinematic universe of ZZ Top

ZZ Top is one of my favorite bands and I'm trying to write this description quickly.
I'm joined by Marc Stone.
Marc is a terrific guitar player and roots music historian who has been a standout presence in New Orleans since the 1990s, playing alongside legends of Funk, Zydeco, RnB and Blues on stages across the globe.
Right now, Marc is touring with funk guitar icon Leo Nocentelli of The Meters behind Leo's historic rediscovered 1971 acoustic masterpiece "Another Side." As we mention in the interview, they're playing in my former hometown of Hartford Connecticut at Infinity Hall tonight. Leo and Marc play at New York's Sony Hall on Sept. 24, at Philly's Ardmore Concert hall on Sept. 25 at the Hamilton in Washington DC on the 27th.
Stone has been called a band-leading force in the Crescent City known for his fusion of modern and traditional blues, soul and funk —a sound he calls 'roots in the present tense'" by repeat CDC podcast guest Alexander Zaitchik. He must like being called that because it's on his website, along with the following two paragraphs:
When he's not on stage or in the studio, Marc can be found behind the mic at New Orleans' iconic radio sender, WWOZ 90.7-fm, celebrating 20 years hosting of his weekly "Soul Serenade" or spinning fine and funky vinyl at clubs and events.
Stone is equally at home fronting his own band, leading intricate all star projects, and tearing it up for packed houses with just a guitar and a mic. Making the best of the pandemic shut down, Stone went to work on a new album to follow up 2019's solo outing "Live at Tipitina's", which garnered him nominations from New Orleans top cultural publications for both Best Blues Album and Best Blues Performer.
The result is "Shining Like A Diamond", his first full length studio release since 2015. The album features an incredible line up and showcases Stone's soulful vocals, masterful touch on guitar, 8 string Dobro and lap steel, finely tuned songwriting skills, and a slew of incredible performers. Never one to lean on well worn forms and contrived chops showcases, Stone draws inspiration from every corner. He also taps a well-spring of legends to bring his songs to life, including Papa Mali, Alvin "Youngblood" Hart, Marilyn Barbarin, Leo Nocentelli, Reggie Scanlan, the late Alfred "Uganda" Roberts, Meschiya Lake, James Singleton, Mike Dillon, and George Porter, Jr.