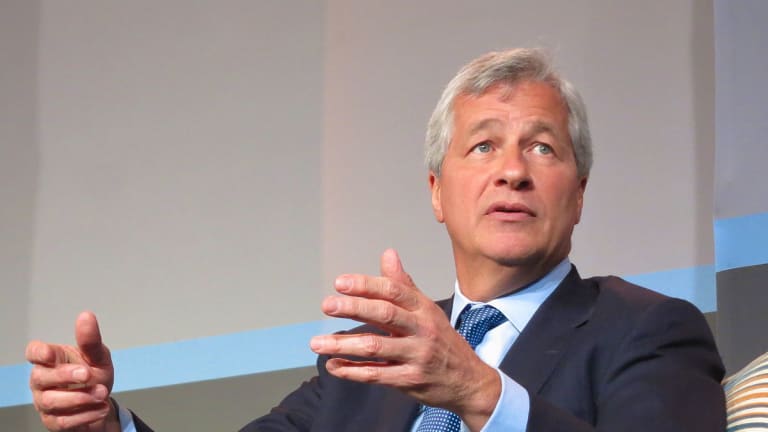 Jamie Dimon: 'Bitcoin Is Worthless'
He also said that his clients disagree and that "if they want to have access to buy bitcoin, we can't custody it but we can give them legitimate, as clean as possible, access."
During an event hosted by the Institution of International Finance the CEO of JPMorgan Chase, Jamie Dimon, said that Bitcoin was worthless but that the clients of JPMorgan disagree and are seeking exposure. 
---
Learn how smart money is playing the crypto game. Subscribe to our premium newsletter - Crypto Investor.

---
"I personally think that bitcoin is worthless," said Dimon during the event. "I don't want to be a spokesperson — I don't care. It makes no difference to me. Our clients are adults. They disagree. That's what makes markets. So, if they want to have access to buy yourself bitcoin, we can't custody it but we can give them legitimate, as clean as possible, access."
Dimon has held this viewpoint since at least 2017 when he said Bitcoin was a fraud and that it is worse than tulip bulbs during a conference organized by Barclays.
"It's worse than tulip bulbs. It won't end well. Someone is going to get killed," said Dimon. "Currencies have legal support. It will blow up."
Dimon even took this a step further and said that JPMorgan Chase would fire any employee trading Bitcoin "in a second" for two reasons, "It's against our rules and they are stupid."
While Dimon is still largely against cryptocurrency, JPMorgan Chase is beginning to offer more and more crypto-related products because of client demand. 
Back in August, the firm partnered with NYDIG, a crypto company that offers a wide variety of digital asset products including prime brokerage and mining services. The partnership allowed JPMorgan to open up access to six different crypto funds for its clients.