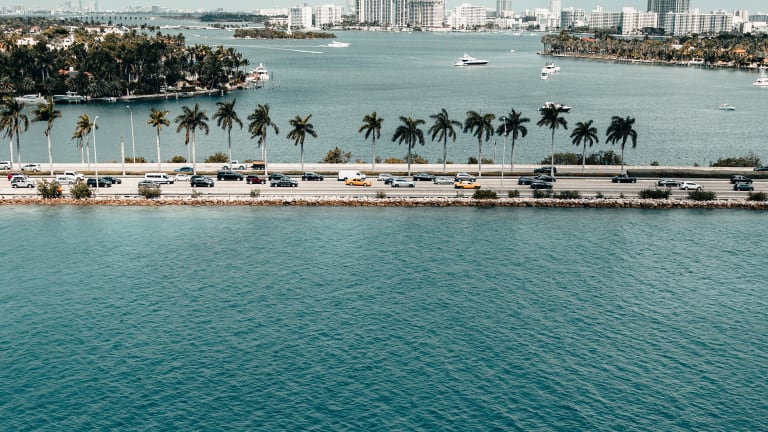 Miami to give out Bitcoin dividends to MiamiCoin holders
MiamiCoin has already generated $21 million for the city in the last three months.
In early August the city of Miami announced that it would be launching its own cryptocurrency called MiamiCoin. The goal was to create a new asset that would allow the citizens of Miami to invest and support the city through the coin while also earning interest themselves. Now the city wants to give Bitcoin to MiamiCoin holders. 
---
Learn how smart money is playing the crypto game. Subscribe to our premium newsletter - Crypto Investor.

---
Investments in the coin help support the cities treasury and so far it has generated $21 million in the last three months. The Mayor of Miami, Francis Suarez, said that if this performance were annualized it would generate one-fifth of the cities annual tax revenue.
Suarez said that the city of Miami is going to begin giving MiamiCoin holders yield in Bitcoin should they stake the token. 
"We're going to be the first city in America to give a bitcoin yield as a dividend directly to its residents," Suarez said.
The city will use its own digital wallet to issue these payments and will allow participants to use a variety of wallets and exchanges to receive their Bitcoin yields.

Patrick Stanley, the community lead for CityCoins, the company behind MiamiCoin, said that Saurez has turned Miami into something like an oil-rich community that will let all residents gain value.
"[Mayor Suarez] just turned his city into an oil-producing country that gives bitcoin yield to its citizens. That's incredible," said Stanley.
Suarez claims that this type of system could eventually decrease the need for taxes as the interest earned on MiamiCoin grows. 
"I do see very quickly a world where the satoshi system is what is used to make payments," Mayor Suarez said. "We need for people to understand that … yes, we want you to hold bitcoin but we also want to increase the utility of bitcoin."