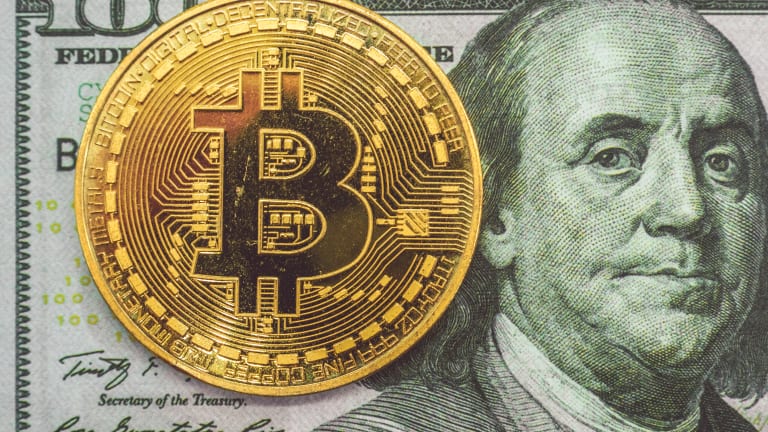 Morgan Stanley Increased Bitcoin Exposure Across Numerous Funds in Q3
Many of the funds saw an increase just before Morgan Stanley's CEO said crypto was not a fad during an October earnings call.
Recent SEC filings from Morgan Stanley show that the company increased its Bitcoin exposure among a series of funds via the Grayscale Bitcoin Trust (GBTC) in Q3.
---
Learn how smart money is playing the crypto game. Subscribe to our premium newsletter - Crypto Investor.

---
One major Morgan Stanley fund, the Growth Portfolio Fund, added 1.5 million shares of the GBTC while another, the Insight Fund, added almost 600,000 shares of GBTC. Morgan Stanley increased positions to varying sizes across 59 of its funds. 
The widespread investment signifies that Morgan Stanley may be warming up to Bitcoin and recognizing an opportunity as Bitcoin sits below its all-time high.
The deepening Bitcoin exposure would align with the opinions of Morgan Stanley's CEO, James Gorman, who just last month made comments in support of cryptocurrency. 
"I don't think crypto is a fad. I don't think it's going to go away," said Gorman during a Q3 earnings call in mid-October. "I don't know what the value of Bitcoin should or shouldn't be. But these things aren't going away, and the blockchain technology supporting it is obviously very real and powerful."
While Gorman's public comments regarding Bitcoin remain natural, he shows a belief that they are not a fad and will continue to grow in use. Gorman's outlook is nearly the opposite of how the CEO of JP Morgan Chase & Co. (JPM), Jamie Dimon, feels about the digital asset. 
Gorman and Dimon represent two pillars of American finance with contrasting viewpoints on Bitcoin and the digital assets industry as a whole. Around the same time Gorman was quoted saying that cryptocurrency was not a fad, Dimon said that he believes Bitcoin is worthless. 
"I personally think that bitcoin is worthless," said Dimon during an Institute of International Finance event. Dimon then conceded that if his clients want access to such products they would still provide it.
"Our clients are adults. They disagree. That's what makes markets. So, if they want to have access to buy yourself bitcoin, we can't custody it but we can give them legitimate, as clean as possible, access."