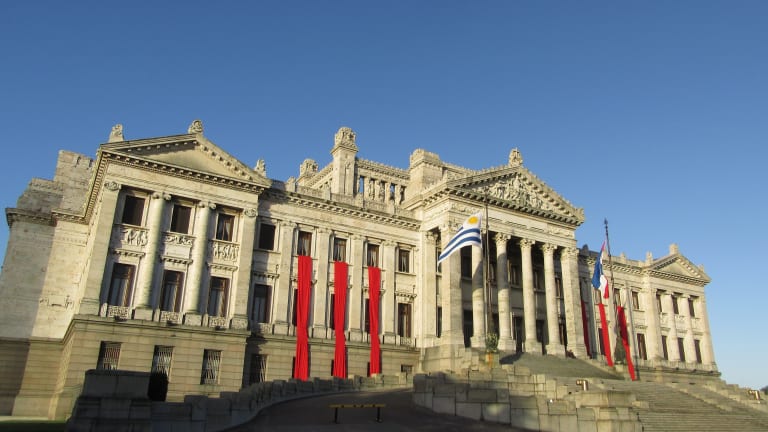 Uruguay Gets Its First Bitcoin ATM
The ATM logged 1,000 transactions in its first few hours.
The South American nation Uruguay rolled out its first cryptocurrency ATM earlier this month, becoming the latest country to enable Bitcoin payments through the machine.
The ATM has already logged 1,000 transactions in its first few hours. 
The ATM was installed in the coastal city of Punta del Este by two local Uruguayan crypto firms, InBierto and URUBit. According to Adolfo Varela, CEO of InBierto, the companies initially thought they could import ATMs from overseas, but decided to build one in Uruguay themselves, with Urubit contributing the software, and InBierto working on the physical hardware.  
The ATM allows citizens to use five cryptocurrencies for deposits and withdrawals: Bitcoin, Binance Coin, Binance USD, Ferret Token and Urubit. The latter two cryptocurrencies are URUBit and inBierto's own decentralized tokens, which work on the Binance Smart Chain (BSC). 
Varela said the companies aim to develop more Bitcoin ATMs nationwide, starting in Maldonado, Colonia, and Montevideo.
Uruguay joins South American and Caribbean countries like Ecuador, Venezuela, Aruba, and Saint Kitts and Nevis in offering crypto ATM services to citizens.
South America is home to nearly 80 ATMs, or 0.2% of the worldwide total. The majority of these ATMs are sited in Colombia, which has 31 crypto ATMs, followed by Brazil (22 ATMs) and Argentina (11 ATMs), according to the website Coin ATM Radar.
Last year, a draft bill for cryptocurrency regulation emerged in Uruguay's parliament. However, Senator Juan Sartori opposed using cryptocurrency as legal tender. "Today, we present a bill that seeks to establish a legitimate, legal and safe use in businesses related to the production and commercialization of virtual currencies in Uruguay," he said.
Uruguay's central bank also recently published a conceptual framework on cryptocurrency, drawn up after consultations with tech companies, law firms, academics, regulators, virtual asset service providers, and the country's financial sector. Among its conclusions was that crypto "constitute[s] an important source of risk for price and financial stability." The paper expressed concern that crypto could compromise the efficiency and solvency of the country's financial and payments system.
"Given the rapid development of […] virtual assets [...] both globally and domestically, [we] consider it necessary to provide greater certainty and clarity on this phenomenon and its regulatory considerations. [Our] aim is to ensure that its development in the domestic market, as well as its use in the financial [sector], are safe," the central bank said.