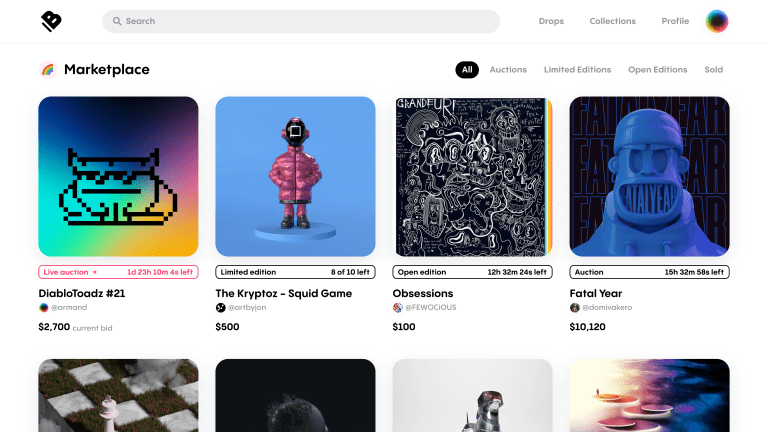 Bitski adds credit card support for NFT platform
Company calls it an answer to Ethereum gas fee woes
NFT marketplace Bitski introduced credit card integration to its platform this week, a move it says could incentivize marketplace activity. 
The move comes as gas fees on the Ethereum network, which supports most NFTs, was averaging more than $100 to move an NFT. Bitski says a fiat on-ramp gives users a frictionless option to buy and sell NFTs.  
"The ability for anyone to sell and purchase NFTs using a credit card is a major milestone for commerce in the metaverse," said Bitski CEO Donnie Dinch. "We're abstracting the complexities of the blockchain to kickstart economic activity in the metaverse."
Bitski will use Wyre's credit card services to implement transactions. 
Credit card integration has proven to be beneficial to other projects. Dapper Labs' credits a fiat on-ramp and developing on its own blockchain for the success of its flagship product, NBA Top Shot.  
The full implementation of Ethereum 2.0, and the transition to a proof-of-stake model, is expected to alleviate high gas fees. But its deployment remains a moving target, leaving many projects to explore other blockchains like FLOW, Solana or Tezos. 
Based in San Francisco, Bitski has generated considerable investment in a crowded space. In the spring, it raised $19 million in a Series A led by Andreessen Horowitz.