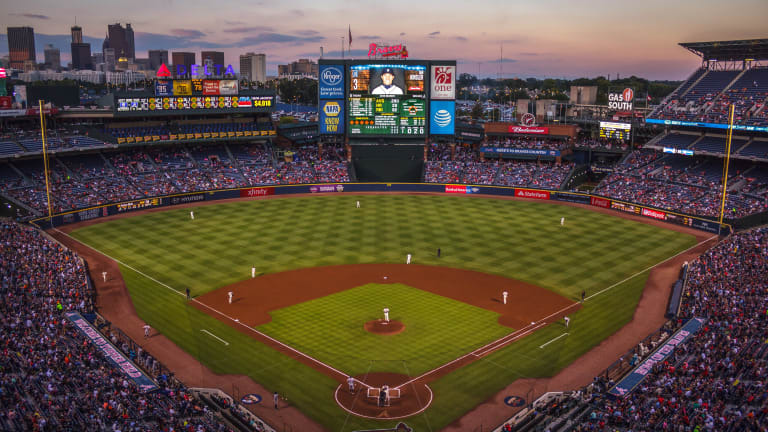 Candy drops Atlanta Braves World Series NFTs
Fanatics-backed company making major push to court MLB fans
Candy is offering limited edition Major League Baseball NFTs, the latest in a flurry of drops for the nascent company as it looks to best chief rival Topps.
The NFTs commemorate the Atlanta Braves World Series win over the Houston Astros this week and will come in multiple tiers. Gold and bronze World Series trophy NFTs will be available for $500 and $100 respectively, while a 2021 World Series medallion NFT will be available for $20.21.

"As we continue to pioneer the future of baseball and sports fandom, Candy is excited to unveil our first-ever World Series products and team merchandise bundle powered by Fanatics to celebrate the conclusion of a thrilling matchup between the Atlanta Braves and Houston Astros," said Scott Lawin, CEO of Candy Digital. "Now fans everywhere can feel more connected to the Fall Classic with their own official World Series trophy NFTs and a team medallion to commemorate the Braves' victory."

With baseball headed to the off-season, the drop could be the last in a bevy for Candy, which has tried to distance itself from chief rival in the space, Topps.
One of Candy's founders is Mike Rubin, CEO of Fanatics, which just wrestled away the licensing deal Topps had held with MLB for more than 70 years.
Topps began strong in the space, selling out their initial NFT drops of Major League Baseball players quickly. But criticism soon followed, and perceived missteps and future loss of MLB licensing made it difficult for Topps to gain the foothold companies like Dapper Labs (of NBA Top Shot fame) were able to maintain.