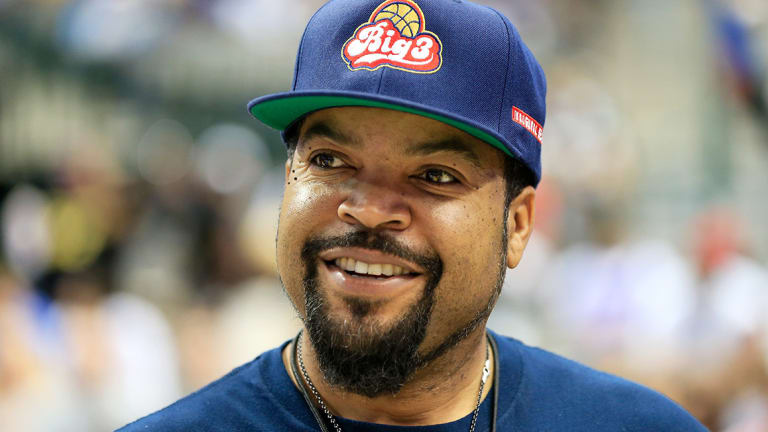 Ice Cube announces NFT drop with new music
Some auction winners will even receive physical oil paintings and a video call with Ice Cube himself.
Ice Cube has announced a partnership with digital artist Trevor Jones and the NFT marketplace Nifty Gateway to auction a series of NFTs on November 17.
---
Learn how smart money is playing the crypto game. Subscribe to our premium newsletter - Crypto Investor.

---
The NFT drop will consist of several tiers of NFTs at increasing price points:  
Four exclusive 1/1 digital NFT's plus physical paintings, available for auction from 6:30 pm EST on November 17th until 6:00 pm EST on November 18th
12 Gold Edition NFT's, three of each song, available for draw entry for 1 hour following the drop at $15,000 each
40 Silver Edition NFT's, ten of each song, available to draw entry for 1 hour following the drop at $5,000 each
100 Bronze Edition NFT's, 25 of each song, available to draw entry for 1 hour following the drop at $2,000 each
Open Editions, available solely to holders of Trevor's previous artwork on Nifty for five minutes following the drop at $1,400 each 
Ice Cube said that many tried to rush him into the NFT space last year when the market was just beginning to take off but that he preferred to take his time and create something he would be proud of. 
"While people tried to rush me into the NFT space when they first exploded almost a year ago, I wanted to do something legitimate and create artwork I would be as proud of 20 years from now as I am about these pieces today," said Ice Cube.
Ice Cube's collaborator and digital artist, Trevor Jones, said that Ice Cube's powerful message combined with his paintings has created a significant piece of art. 
"With Ice Cube's lyrics and powerful message combined with my tech infused portrait paintings, this work is incredibly topical and culturally significant. It's been an absolute honor joining forces with Ice Cube and the result is an insightful testament to what can be achieved through creative collaboration."
The NFTs can be purchased on the Nifty Gateway platform using Ethereum, fiat, credit, debit or a wire. Those who win one of the four exclusive portraits will even get a 15-minute video call with Ice Cube and Jones.