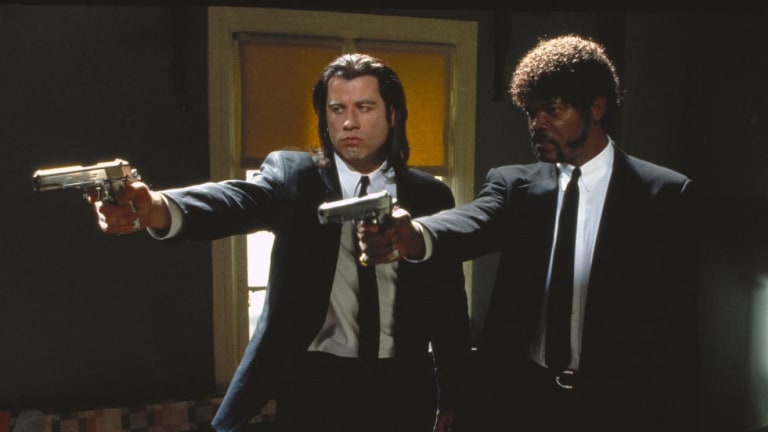 Miramax sues Quentin Tarantino over Pulp Fiction NFT project
Miramax claims that Tarantino "granted and assigned nearly all of his rights to Pulp Fiction to Miramax in 1993."
Earlier this month Quentin Tarantino announced a new series of NFTs during the NFT.NYC conference. The series of NFTs would feature unreleased scenes as well as handwritten original scripts of his movie Pulp Fiction. Now the studio responsible for the movie's distribution, Miramax, is suing. 
---
Learn how smart money is playing the crypto game. Subscribe to our premium newsletter - Crypto Investor.

---
The NFTs were to be launched on the Secret Network, a privacy-focused blockchain that has similarities to both Ethereum and Monero. Tarantino was to launch a total of seven NFTs that included everything from unreleased scenes, handwritten scripts and even commentary from himself that would be exclusive to those with winning bids.
Miramax has filed a lawsuit claiming that the NFTs Tarantino is trying to sell do not fall under his reserved rights for the film. The lawsuit specifically says that Tarantino kept Miramax in the dark regarding the NFTs. 
"The fact that Tarantino kept Miramax out of the loop is particularly problematic because he granted and assigned nearly all of his rights to Pulp Fiction (and all its elements in all stages of development and production) to Miramax in 1993, including the rights necessary for the "secrets from Pulp Fiction" that he intends to sell."
According to the document, Tarantino was sent a cease and desist letter but ignored it, claiming that his reserved rights were sufficient. Not only that, but after receiving the cease and desist letter, Tarantino's "plans to sell NFTs relating to Miramax's intellectual property intensified and expanded."
Tarantino has yet to publicly respond to the lawsuit. According to the existing lawsuit from Miramax, he does not seem to be backing down.