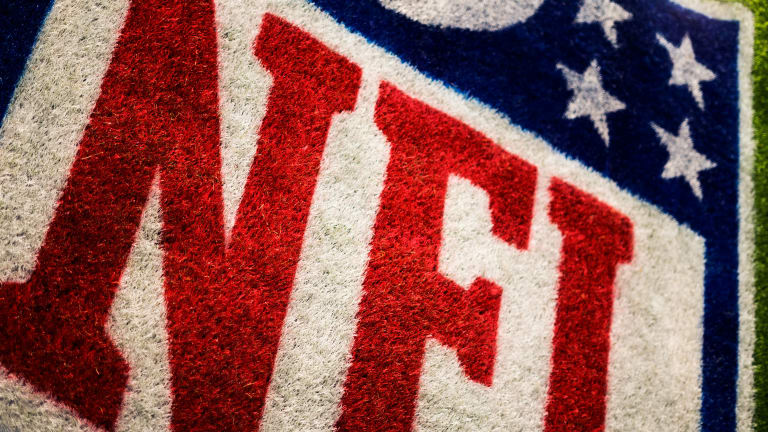 NFL Players Association Teams Up With DraftKings for NFT Collectibles
NFTs will represent players and holders will be able to use them during games against others on DraftKings.
The NFL Players Association (NFLPA) and DraftKings have announced plans to launch "gamified NFTs" on DraftKing's marketplace for the 2022-2023 NFL season. 
---
Learn how smart money is playing the crypto game. Subscribe to our premium newsletter - Crypto Investor.

---
The partnership also includes OneTeam, the group licensing partner of the NFLPA.
The new agreement gives DraftKings licensing rights for active NFL players' names, images and likenesses for the NFTs. Initial plans include NFTs that represent individual players that collectors will be able to use during games against others on DraftKing's platform. Additionally, they expect to create various tiers and editions of NFTs and include a standard buying and selling feature found on most other NFT platforms. 
The collaboration is significant as the NFLPA is a union representing the best interest of the players themselves. Percentages of NFT sales will likely go directly to players. 
Beth Beiriger, the SVP of product operations for DraftKings Marketplace, said that the future of fandom is unfolding with NFTs and web3. 
"The future of fandom is unfolding in front of us, and few organizations beyond DraftKings are as equipped to capitalize on the increasing intersection between sports and NFTs that will be cornerstones of engagement and entertainment within Web3," said Beiriger. "We will continuously adapt, innovate and seek progressive collaborators like the NFLPA and OneTeam to reach early adopters among fanbases and ultimately introduce these next-generation products to the masses."
DraftKings previously announced that it would be powering its new NFT marketplace using the Ethereum-based Polygon network to allow for high transactions speeds at low cost.
Sean C. Sansiveri, General Counsel and Head of Business Affairs at NFL Players Inc., said that the NFLPA is looking to be at the forefront of the emerging landscape in digital entertainment to create new experiences for fans.
"The NFLPA strives to be at the forefront of innovative new products, and the emerging landscape of digital entertainment that creates excitement among players and fans. We look forward to integrating NFL players into DraftKings' NFT experience to create authentic connections for avid fans," said Sansiveri.