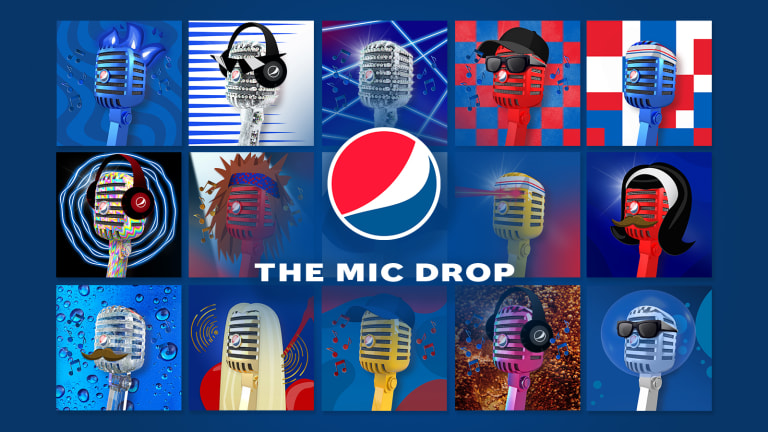 Pepsi Partners with VaynerNFT to Release NFT Collection
Pepsi has created 1,893 new NFTs to represent the year 1893 when the brand was created.
Pepsi has partnered with VaynerNFT, an NFT consultancy company under Gary Vaynerchuk's VaynerX holding company, to launch a new NFT series called the Pepsi Mic Drop genesis NFT collection.
---
Learn how smart money is playing the crypto game. Subscribe to our premium newsletter - Crypto Investor.

---
The collection will include 1,893 unique NFTs to represent 1893, the year the Pepsi brand was created. All NFTs will be minted on the Ethereum blockchain. 1,843 of the NFTs will be made available today, while 50 others are being withheld for what Pepsi says are "exciting initiatives in the near future."
The NFTs will have varying styles, including microphones, stages, headgear accessories, face gear accessories and more. Classic Pepsi cans and flavors also inspire the NFTs  like the blue can, silver diet can, red wild cherry can, black zero sugar can and more. 
Todd Kaplan, the Vice President of marketing for Pepsi, said that the brand has always had a heritage in music and pop culture so the nature of an NFT drop and the styles they come in are fitting.
"Pepsi has always been a brand with a strong heritage in music and pop culture, so it's only fitting for us to bring that legacy into the new world of NFTs with a 'mic drop' of epic proportions," said Kaplan.
"We created the Pepsi Mic Drop genesis NFT collection for our fans, putting their interests and needs at the forefront by ensuring the NFTs are all free of charge and presented equitably as an inclusive and accessible opportunity for anyone to experience the exciting world of NFTs. This collectible series of microphones is not only inspired by our history, but also represents the scale and scope of how accessible we see this space becoming in the future."
Gary Vaynerchuk, the CEO and founder of VaynerNFT, also spoke on the matter. 
"I love that Pepsi is embracing one of the most significant technology shifts of our lifetime. NFTs will change the culture of value creation forever; this is an exciting moment for the brand to build loyalty & bring immense value to its community & fans," said Vaynerchuk.