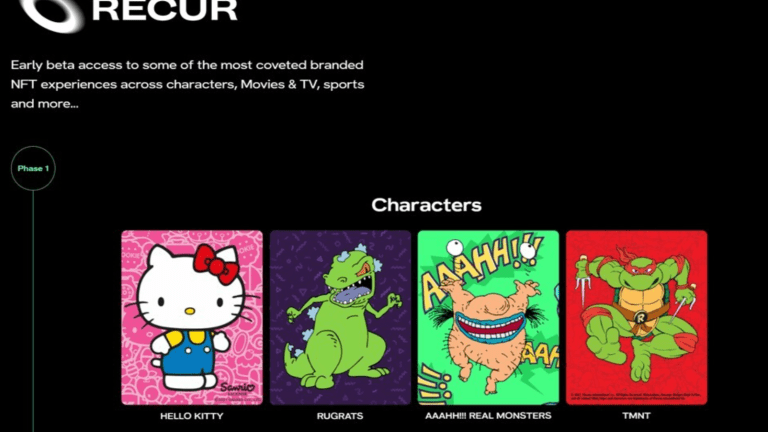 RECUR's stable of NFT IP now includes Hello Kitty,  Nickelodeon, Star Trek
NFT brand curator ramps up plans for release of NFTs
Recur, an NFT curation company for brands, has bolstered its stable of intellectual property partnerships considerably in recent weeks, adding major names like Hello Kitty, Nickelodeon and Star Trek. 
Sanrio, which operate the Hello Kitty, is the latest to join RECUR, which is fresh off a $50 million Series A that valued the company at $333 million.  
"To explore this new and innovative business is for us a big challenge," said Silvia Figini, chief operating officer for Sanrio, which owns Hello Kitty.  "Stepping into the NFT space adds a new way of being part of contemporary culture and provides our fans a new way to enjoy our brand."
Recur has also forged partnerships with Viacom/CBS and has struck deals to release NFTs for several collegiate sports teams and divisions.  
Companies like Recur have seen quick growth this year as brands look to dip their toes into NFTs. Candy Digital, a competitor, has offered similar products with a heavy focus on professional sports like Major League Baseball and Tennis. 
Recur also announced it will release its own proprietary NFT in December. The "portal pass" will be available December 9 and will allow Recur users early access to its IP library, according to CEO Trevor George.