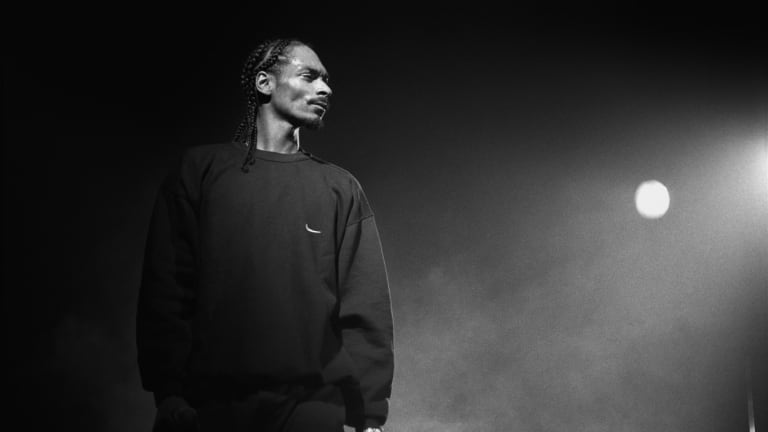 Snoop Dogg Releases "Decentralized Dogg" NFT Artwork
The rapper says he recorded new music just for the NFT.
Hip hop mogul Snoop Dogg has released a non-fungible token (NFT) with mixed-media artist Coldie as part of the Decentral Eyes Portrait Series that "takes aim at the faces of the people inside the blockchain space who are making an impact to the culture and technology of decentralization."
---
Learn how smart money is playing the crypto game. Subscribe to our premium newsletter - Crypto Investor.

---
On November 29, the "Decentralized Dogg" NFT was minted on the digital NFT marketplace SuperRare, which is home to exclusive, high-priced non-fungible tokens. NFT contributors like Snoop Dogg are promised eternal, "continuous royalties for all secondary sales on their artworks" on the platform.
Currently, the highest bid for the artwork is 169 Ether (around $760,000). The auction ends on Friday.
Snoop Dogg's NFT with Coldie is being marketed as a decentralized portrait animation that involved collaging 10 distinct images of Snoop Dogg's face from different periods of his life. According to the official description on SuperRare, different elements are depicted through the NFT: his status as hop-hop royalty is represented by the purple color, while the half-tone and grunge effect on his eye refers to him "being an OG in the game" and the artwork's "Doggystyle references" highlight his initial release.
"Snoop recorded new audio exclusively for this artwork to add that swagger and put the signature Snoop touch on top. This is the final release of the Decentral Eyes Portrait Series," the description added.
The artwork will go up on display at Art Basel Miami during the nft now & Christie's "The Gateway" trade show running throughout Miami Art Week, and will also be exhibited until December 5 at the Flagler Street Art Festival.
Snoop Dogg is no stranger to crypto and NFTs. In September, the recording artist unveiled he was behind the pseudonymous NFT influencer account Cozomo de' Medici on Twitter, who owns more than $17 million in NFTs (his collection includes nine CryptoPunks and even more cannabis-themed NFTs).