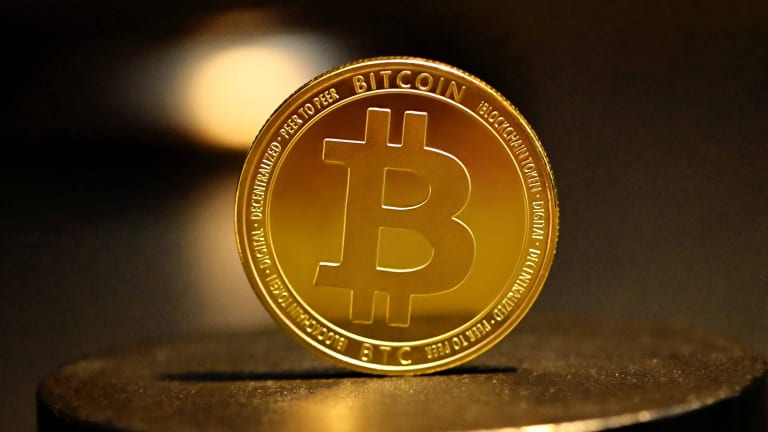 Bitcoin's Perfect Scarcity and its Significance
Scarcity doesn't make something valuable unless it also serves some important human purpose.
Prior to bitcoin, the world had never seen a perfectly scarce asset that's capable (at least under certain conditions) of fulfilling the three functions of money—that is, serving as a store of value, a medium of exchange, and a unit of account—while also having all the other requisite attributes of good money—that is, being highly durable, easily divisible, easily transferable, easily securable, un-counterfeitable , and sufficiently fungible. 
 And while bitcoin is superior to any other asset in history as regards some of these attributes (e.g., nothing is more infinitely divisible, easily transferable, un-counterfeitable and easily securable than bitcoin), it's bitcoin's perfect scarcity that really and truly sets it apart and that, from my perspective, ensures its ultimate universal adoption (from a game theory perspective).
Please understand, I'm not arguing that bitcoin is valuable because it's scarce. Scarcity alone doesn't make something valuable unless it also serves some important human purpose. But Bitcoin unquestionably does that too, a fact constantly overlooked by finance and economics professionals yet undoubted by essentially everyone in tech. (For a better understanding of why Bitcoin is useful to humanity, see my video here.)
What I am arguing is that when you combine a perfectly scarce asset with practically useful functionality, eventual universal adoption is all but assured.
What do I mean by "perfectly scarce"? 
I mean that new bitcoins are created on a fixed, predetermined schedule that nobody can alter or change, and that its ultimate supply is likewise fixed (at 21 million bitcoins once the final bitcoin is "mined" around the year 2140). New ones cannot (as a practical matter) be created at any faster rate, and the total cannot (as a practical matter) ever exceed 21 million, though each one is infinitely sub-divisible into smaller units.
Compare this to any other asset. Take gold, for example. With gold, the higher the price the more profitable it becomes to mine more. This means that at higher prices the supply of gold increases more quickly than at lower prices. New supply thus offsets the new demand to some degree, and the price increase stabilizes.
It is critical to understand that the price of bitcoin has essentially zero impact on its supply. Bitcoin could skyrocket to $10 million per coin tomorrow and not a single bitcoin would be created any faster (or any material amount faster) than the originally planned schedule.
How and why that's so is beyond the scope of this piece, but for those who are interested, simply research bitcoin's "difficulty adjustment". To summarize it in two sentences: The more valuable bitcoin becomes and the more resources that consequently get devoted to mining it, the more difficult it becomes to mine each one. The mining difficulty automatically adjusts perfectly (or perfectly enough) to the mining effort expended so as to ensure that no more coins are mined more quickly than originally scheduled.
And that means that the supply portion of the supply/demand curve is essentially fixed. Thus, unlike any other asset in history, bitcoin's price variability is (essentially) solely a function of changes in demand, not of supply, and always will be.  There can never be a "supply shock".  
This means that, all else being equal, any material increase in net demand increases the price. It also means that the price has no natural upper limit or cap other than maybe… well… everything in existence divided by 21 million bitcoins.
Game Theory
These last two points have major game theory significance.  Game theory is the study of how conscious agents make decisions when every decision one agent makes subsequently impacts the decisions that others then make, and so on and so on.
First, bitcoin's perfect scarcity makes it the ultimate Veblen good. A Veblen good is one for which overall demand increases as price increases. Prestigious luxury items (rare art by a notable artist, for example) are often cited as examples of Veblen goods, but bitcoin is a different type of Veblen good than those. Unlike those, its value does not depend upon prestige or upon status but rather upon the realization that its price must continue to rise forever with any increase in adoption. And adoption its adoption is driven not so much by status but rather by speculation and by practical use cases that, although too many to count, are constantly overlooked by bitcoin's critics.
And what's the practical game theory impact of that? 
In a nutshell, it means that bitcoin's critics will eventually be forced to adopt it if only as a hedge. Let me give a few examples:
Tesla and Twitter now hold billions of dollars of bitcoin on their balance sheets. If bitcoin's price continues to rise (in dollar terms), none of its competitors will be able to compete with them. With a significant enough increase in bitcoin's price, Tesla and Twitter will be better capitalized than any of their competitors, their stock will trade at a higher multiple than their competitors, they will be able to sell their products or services for less than their competitors and they will eventually even be able to buy out those competitors entirely (if they so choose).
Even if Twitter's and Tesla's competitors assign only a 1 percent probability to the possibility that bitcoin's value will increase enough to give Tesla and Twitter these superpowers, at least some of those competitors (if they are smart, and they are) will deem it necessary to hedge their bets. And the only way for them to be guaranteed of doing so is to actually acquire and hold some bitcoin themselves. Importantly they can easily justify this buying decision because it only takes a very small portion of their overall balance sheets at this point in order to hedge any risk.
So the downside risk to them of acquiring bitcoin is tiny, while the protection from oblivion they gain by taking this small risk is huge and critical.
This hedging increases incremental demand for bitcoin while, as noted above, overall supply remains fixed.
And what does that mean?
And that rising price makes acquiring and holding more bitcoin even more essential to both Tesla and its competitors, which drives the price yet even higher.
What are they going to do? 
Some of them are going to buy and indefinitely hold some modest amount of bitcoin. And every single one of them that does increases incremental demand for bitcoin and therefore eventually drives bitcoin's price even higher (because there is and can be no offsetting increase in supply). This enriches them in comparison to their competitors, forcing even more of their competitors to likewise buy and hold, forcing the bitcoin price even higher. This cycle can repeat ad infinitum because, unlike with every single other asset in human history, there is no natural check or limit on bitcoin's ultimate price. Supply cannot increase to meet rising demand. Only price can increase.
Will that happen? I don't know, but it might. What I do know is that there's only one way to protect ourselves against that possibility, and that way pretty much assures that it will happen.
That is the game theory advantage built into bitcoin by virtue of its absolute scarcity.  It's why every rational person must acquire at least some, and the sooner the better. 
[If you want to think and see more clearly; discern more accurately; predict more reliably and live, love, and understand yourself and the world more fully; or if you just want to watch people who do; then please continue to follow me here.]