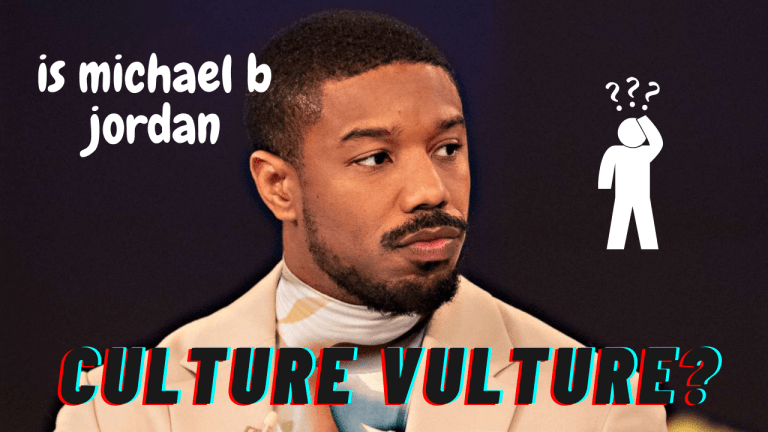 Michael B. Jordan caught being a Culture Vulture?
Michael B. Jordan missed an opportunity to impact the Trinidad and Carnival culture
So Michael B Jordan decided to do what every other A-list actor does, go through the checklist of how they monetize their fame.  Get a car brand, get a watch brand, get a clothing brand and get a liquor brand, especially since George Clooney just cashed out on Casa Migos to the tune of $1 billion just for putting his name on the label.  So it makes sense why Michael B. Jordan would do the same.  Other than getting a tequila and max out Mexico he chose to create a rum and make it about the Caribbean Island of Trinidad.  Trinidad is known for many things, the people, the carnival , the women , and the party known as Jouvert, turns out that the carnival party Jouvert is what Michael B. Jordan and his partners decided to go with.  I cant blame them, if you look at some videos of what Jouvert is all about you would know why the name is an attraction.  
Jouvert originated in Trinidad with the festivities of Canboulay, which was a time when sugarcane fields caught on fire and slaves were still forced to harvest the remaining crops before complete destruction.  That event was reincarnated and male slaves were mocked by their masters. However after emancipation the slaves mocked the masters mocking them, The Festival begins way before the crack of dawn and proceeds a little pass sun up.  traditions include paint, mud and oil being splotched on participants of the event.
Jouvert is also a very colorful event where paint and powder contribute color rather than just costumes.
The Caribbeans carnivals have several common themes, many originating from Trinidad and Tobago Carnival, based on folklore, culture, religion, and tradition ( thus relating to the European use of the word, now amusement rides, as the word "carnival" is often used to mean in American English. Caribbean Carnival tradition is based o a number of disciplines including: "Playing MAs"/ masquerade; calypso music and crowing a Calypso King or Monarch; Panorama (steel band competition).
It the Caribbean the official start of carnival is beforedawn on the Monday preceding Lent known as Jouvert. However in America Jouvert is usually the morning before the street carnival takes place, in Dorchester on Blue Hill Ave. The Caribbean American Carnival Association of Boston began in 1973 in the city of Boston and has lasted for 40 years planning and organizing the 2nd largest outdoor event in the Boston area.
So knowing all of this you have to see where the Trini people are coming from, this is a real time in history when we have the obligation to use our platforms to bring others up and respecting the culture who got you here.