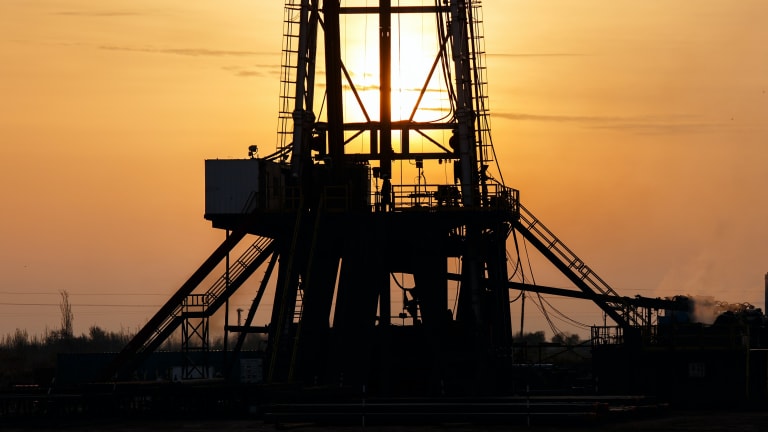 Russian Crypto Mining Project To Put Data Centers Next To Oil Fields
The oil companies have proposed that cryptocurrencies could be minted using excess gas released during oil extraction
While many crypto miners have made an effort to embrace renewable energy, oil companies in Russia are taking a different approach.
The industry has asked the government to review plans to use petroleum gas generated in their oil fields to power data centers that would mine cryptocurrency.
As it stands, the Ministry of Industry and Trade has asked the Ministry of Digital Development and the Central Bank of Russia according to the Russian newspaper Kommersant.
A source told the newspaper that one large Russian oil company already has a crypto mining project underway, but is hesitant to scale it up before it gets word from the government.
Until then, they're in a holding pattern because "the company fears a negative reaction from the central bank, so it turned to the Ministry which can discuss the risks with the regulator," the source told the Kommersant newspaper.
There is a precedent for the mining project. State-run Gazprom Neft, a subsidiary of the third-largest oil producer in the country, already runs a crypto mining project. A January report said the company mined 1.8 Bitcoin over the course of a month.
It's apt timing, as foreign cryptocurrency miners have relocated to the country following the crackdown earlier this year in China. That's spurred a sense of competition, according to Russian Energy Minister Nikolai Shulginov, who said the country should introduce electricity tariffs for crypto miners.
"We can't let miners capitalize on the situation at the expense of low residential electricity tariffs," Russian news agency RBC reported last week. "In order to maintain the reliability and quality of power supply, we believe it is necessary to prohibit miners from consuming electricity at residential tariffs."