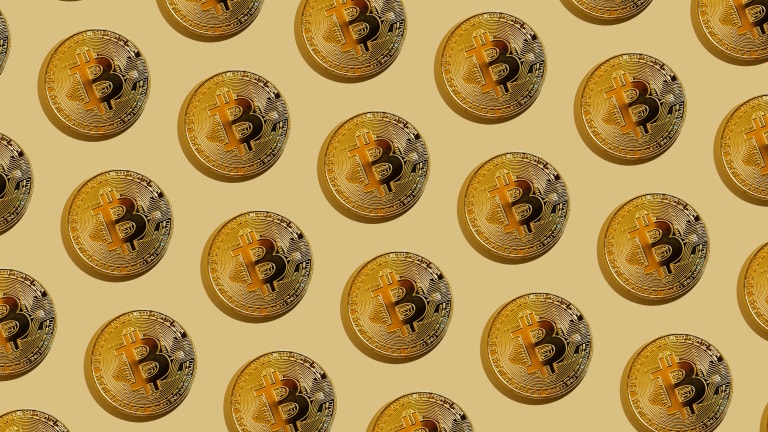 Crypto Mining Stocks: Hut 8, Bit Digital and Marathon Have Seen Massive 90-Day Gains
Also: Bitfarms, HIVE, RIOT, Advanced Micro Devices, Canaan and Argo Blockchain
It's been a wild ride for crypto mining stocks. The 3-month surge in Bitcoin (BTC) – which approached $67,000 yesterday, but has since settled at about $62,500 – has been sweet music for mining company revenues. 
Hut 8 Mining Corp. (HUT), +210%
The company has seen its stock soar 210% in the last three months, far and away beating its competitors in the last 90 days.
Hut 8, based in Alberta, Canada, recently completed a $58.7m purchase of 12,000 MicroBT miners. The machines will add an additional 1.17 EH/s to the company's operation, bringing its total capacity to 3.57 EH/s once they've all been delivered by December 2022.
The company's purchase of miners has obviously played well with shareholders, but getting hardware has still been a challenge, Jason Zaluski, chief technology officer, said earlier this month.
At the time, the company was announcing the receipt and installation of new servers and NVIDIA cryptocurrency mining processors (CMPs).
"Hut 8's full CMP deployment has been hampered by the supply chain constraints and manufacturing shortages many industries are experiencing globally," he said. "We continue to work with our technology partners and we anticipate this issue to be resolved early in Q4."
Bit Digital Inc (BTBT), +166%
The New York-based mining company announced yesterday that it had purchased 10,000 miners from Bitmain, which would add 1.0 EH/s to its current capacity.
"While we believe we continue to enjoy differentiated access to the miner spot market and expect to continue our ongoing spot purchases, our deal with Bitmain is an efficient means to procure a large quantum of new miners on attractive terms," said Bit Digital CEO Bryan Bullett about the purchase. "This is key, as we believe that scale is paramount in importance in the bitcoin mining business."
Marathon Digital Holdings Inc. (MARA), +138%
While its competitors pick up new hardware, Marathon Digital has added a new crypto and blockchain researcher to its advisory board.
Sam Doctor, currently chief strategy officer at BitOoda, joins 
He's previously worked at Fundstrat Global Advisors, Seedling Advisories and JPMorgan Chase. 
But Marathon has still added more oomph to its mining capacity. Last month the company announced that DMG Blockchain, which trades under the DMGI.V ticker on the Toronto Stock Exchange, would be pointing 100% of its hash rate towards MaraPool. The pool currently has 2 EH/s of capacity. 
Bitfarms Ltd. (BITF), +78%
The Quebec-based miner announced last week that it would more than triple its capacity by the end of 2022, when it expects to have built and started operating new facilities in Argentina and Paraguay.
Bitfarms announced an 8-year deal with a private Argentinian power company to guarantee a rate of 2.2 cents per hour for electricity in April. Last week, the company said it had contracted Proyectos y Obras to start construction on the 210-megawatt facility in Argentina.
The company hasn't said much about its Paraguay facility yet, other than it's "scheduled to be up and operating" by the end of 2022 and that its completion will help the firm reach its 8 EH/s goal, Bitfarms CFO Jeffrey Lucas told Crypto Investor in an email.
HIVE Blockchain Technologies (HIVE), +66%
As prices surge, more companies are using the resulting cash flow to buy hardware. Just this week, New Brunswick, Canada-based mier HIVE announced the purchase of 6,500 new miners from ASIC manufacturer Canaan. 
"Hive currently has 1.2 Exahash per second (EH/s) of Bitcoin mining capacity, and with this new purchase, HIVE's Bitcoin ASIC pipeline will be at 2 EH/s by December 2021, and 3 EH/s by March 2022," said Frank Holmes, the company's executive chairman. "In addition to this, we are expanding our current active Ethereum mining capacity from approximately 4,000 Gigahash per second (GH/s) to 6,000 GH/s in new facilities in Sweden."
Once all the new machines have been put into operation, they're expected to generate 3.7 bitcoin per day.
Advanced Micro Devices (AMD), +34%
Ahead of its Q3 earnings report, which will be released on Tuesday, Oct. 26, computer processor and graphics card manufacturer AMD looks strong.
It's expected to post Q3 revenue of $4.1 billion, which would amount to 46% growth compared to this time last year and a 6% compared to last quarter.
Zacks Equity Research noted that the company has benefitted from Microsoft, Hewlett Packard and Google adopting its EPYC processors.
AMC CEO Lisa Su has been pretty lukewarm about the impact of crypto miners on the company's bottom line, calling it a "rather small part" of their business in an interview with The Verge.
Canaan Inc. (CAN), +31%
It's been a big week for Canaan. The company just announced that Mawson Infrastructure Group, a Sydney-based crypto miner and asset manager, has purchased more than 17,000 of its ASIC bitcoin miners.
The sale will add 1.5 EH/s to the Australian company's capacity. 
But it hasn't all been smooth sailing for the Chinese manufacturer over the past three months. When news broke last month that the Chinese government would be launching a renewed ban on cryptocurrency transactions, its stock took a 21% tumble. 
RIOT Blockchain (RIOT), +19%
Riot, the company that famously took over the 100-acre Whinstone facility in Rockdale, Texas, has announced plans to both acquire more hardware and make its miners more efficient.
Two new buildings at its Rockdale facility will host 46,000 S19 series Antiminer ASICs. Those miners will be immersion-cooled, a process the company says can increase their hash rate and eliminate the need for fans.
"Due to these efficiencies, we anticipate observing an increase in the company's hash rate and productivity through 2022, without having to rely solely on purchasing additional ASICs," said CEO Jason Les.
Argo Blockchain (ARBK), +6%
The London-based crypto mining company has been listed on Nasdaq for less than a month, but it's already received buy ratings from several Wall Street firms who are optimistic about its plans for a facility in Texas.
The company broke ground on its 200-megawatt mining facility in Dickens County, Texas in July. 
"Texas is a leader in renewable power generation in the United States with a flexible grid, producing some of the most competitive and most sustainable energy rates in the nation, which is one of the many reasons why we look forward to partnering with the community in Dicken's County to bring this important project to Texas," said Argo CEO Peter Wall.
The facility is expected to be completed in the first half of 2022.