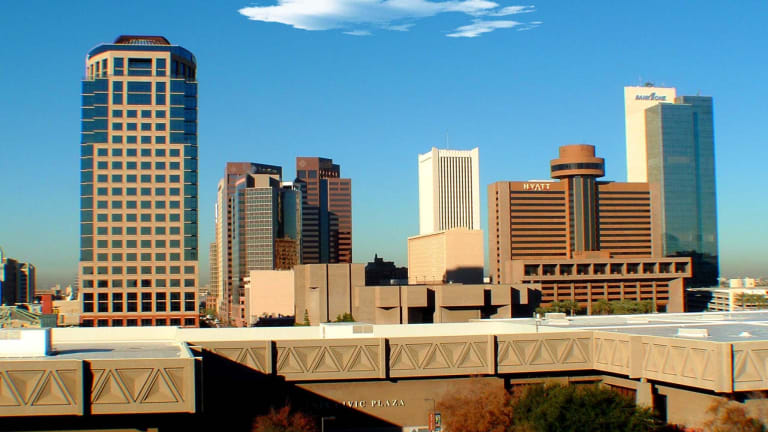 Bill Introduced for Making Crypto Legal Tender in Arizona
But the Constitution prevents states from creating their own legal tender.
Republican Senator Wendy Rogers has introduced S.B. 1127, a new bill in the Senate to make Bitcoin, the world's most valuable cryptocurrency, legal tender in the U.S. state of Arizona.  
The new bill would allow the Grand Canyon state to accept cryptocurrencies for taxes, fees, rent, penalties or fines.
The bill's definition of cryptocurrency refers to "any form of digital currency" using encryption techniques, and includes Bitcoin, Ethereum, Litecoin, and Bitcoin Cash:
1. "CRYPTOCURRENCY" MEANS ANY FORM OF DIGITAL CURRENCY IN WHICH


ENCRYPTION TECHNIQUES ARE USED TO REGULATE THE GENERATION OF UNITS OF

CURRENCY AND VERIFY THE TRANSFER OF MONIES, OPERATING INDEPENDENTLY OF A

CENTRAL BANK, INCLUDING BITCOIN, ETHEREUM, LITECOIN AND BITCOIN CASH.

2. "CRYPTOCURRENCY ISSUER" MEANS AN ISSUER OF ANY FORM OF



CRYPTOCURRENCY, INCLUDING BITCOIN, ETHEREUM, LITECOIN AND BITCOIN CASH.   
However, in the unlikely event that the bill passes, the legislation faces a major constitutional hurdle: The U.S. Constitution does not devolve the power to establish legal tender to individual states. 
Furthermore, the bill would need to pass Arizona's Senate and House to be eligible for signing by Arizona's Republican Governor Doug Ducey. 
Earlier this month, Texas gubernatorial candidate Don Huffines also pledged to make Bitcoin legal tender in the Lone Star state. His Bitcoin adoption plan includes establishing a Bitcoin and Cryptocurrency Policy Commission to identify the use cases of digital currencies in the state, and promoting a more reliable energy grid for crypto mining. 
"I have owned Bitcoin for years and am a strong believer in both its value as an asset and potential as a currency," he said in a statement. "As a leader in innovation, Texas must lead the nation on Bitcoin policy and cryptocurrency adoption. I am committed to making Texas the Citadel for Bitcoin and protecting the industry from the federal government."