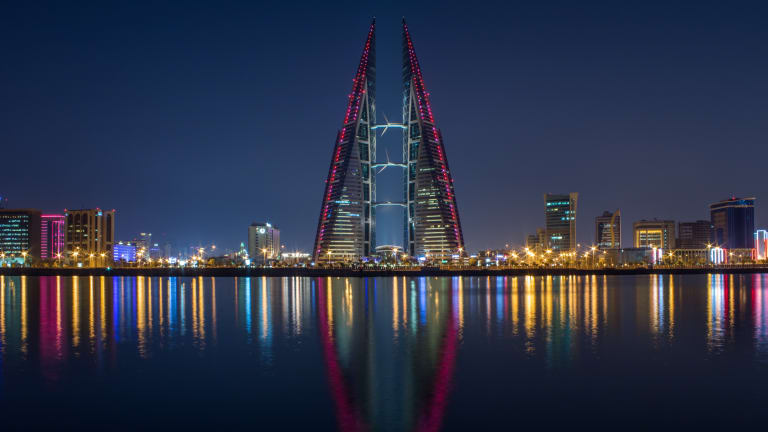 Binance Gains Regulatory Approval in Bahrain
It could become the first country to officially give Binance the go-ahead.
Cryptocurrency exchange Binance has been given preliminary approval to establish itself as a crypto asset-manager within the Middle Eastern country. 
The so-called approval in principal is a technicality that should be formalized once the exchange completes the requisite paperwork, officials from the Kingdom of Bahrain said in a statement.
Binance in recent weeks has trumpeted talks with the United Arab Emirates (UAE) about advancing crypto in the country — leading to speculation that the UAE would become the first nation to grant Binance approval for its activities. Binance and the Dubai World Trade Centre earlier in December reached an agreement to improve a "virtual assets ecosystem" in the region, officials said in a statement. 
Long against regulation and infamously lacking a headquarters, Binance in recent months has been saying the exchange is looking increasingly to work with regulators and gain approvals for its business lines.
"Recognition and approval from national regulators, such as the Central Bank of Bahrain, is essential to build trust in crypto and blockchain and help further improve mass adoption," said Changpeng Zhao (CZ), founder and CEO of Binance, in a statement. "CBB has been a progressive pioneer in developing a robust crypto-asset framework focusing on compliance with global standards of anti-money laundering, counter-terrorism financing, transaction monitoring, consumer protection amongst others. It sets a benchmark bridging traditional financial systems and the crypto industry to facilitate safe adoption and deployment."
Added CZ: "The Central Bank of Bahrain has demonstrated leadership and forethought in addressing crypto as a future asset class. I am grateful for the support from the Central Bank of Bahrain and the broader Bahrani ecosystem during the process. The approval recognizes Binance's commitment to comply fully with regulatory requirements and our broader commitment to anchor operations and activities in Bahrain."