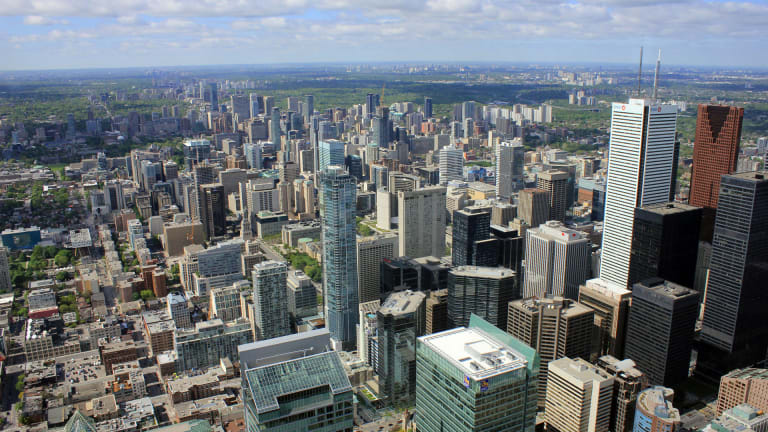 Bitfinex Urges Ontario Customers to Close Accounts Before March 1
Amid increased regulatory scrutiny, the crypto exchange is closing accounts.
On Friday, Bitfinex announced the immediate closure of zero-balance accounts held by customers in Ontario, Canada. The cryptocurrency exchange also said it would limit access to the platform for those without open margin positions or open positions in its peer-to-peer cryptocurrency exchange market.
Bitfinex urged Ontario-based customers to withdraw funds before March 1: "Starting on March 1, 2022, Ontario customers will no longer have access to any Services," the company wrote. "Any Ontario customers who have open positions in our peer-to-peer financing markets are advised to immediately start exiting those positions in preparation for March 1, 2022."
Bitfinex is not alone in facing regulatory scrutiny in Ontario, a region which covers approximately 15 million citizens and includes Toronto and Ottawa, two of Canada's largest and most important cities. In recent months, the Ontario Securities Commission has targeted Binance, OKEx, Bybit, KuCoin and Polo Digital Assets.
"Unregistered platforms operating in Ontario may be subject to action, including temporary orders, to ensure compliance which could affect their ongoing local business operations," the Ontario Securities Commission (OSC) said.
Last December, the regulatory body warned Binance, the world's largest crypto exchange by daily volume, that it was not permitted "to offer trading in derivatives or securities to persons or companies located in the province."
"No entity in the Binance group of companies holds any form of securities registration in Ontario," the regulator said. 
According to the OSC, only six crypto trading platforms are officially registered with the government: Wealthsimple, Fidelity, Bitbuy, Netcoins, Coinberry, and Coinsmart. Unregistered companies regularly appear on its Investor Warning List.
In October, regulators in the U.S. also went after Bitfinex, with the Commodity Futures Trading Commission fining the exchange and Tether, its associated company, $42.5 million. It claimed that Bitfinex enabled "illegal, off-exchange retail commodity transactions in digital assets with U.S persons." The companies faced earlier fines of $18.5 million from the Office of the New York Attorney General in a legal dispute over allegations they had tried to conceal the alleged loss of $850 million by transferring hundreds of millions of dollars.