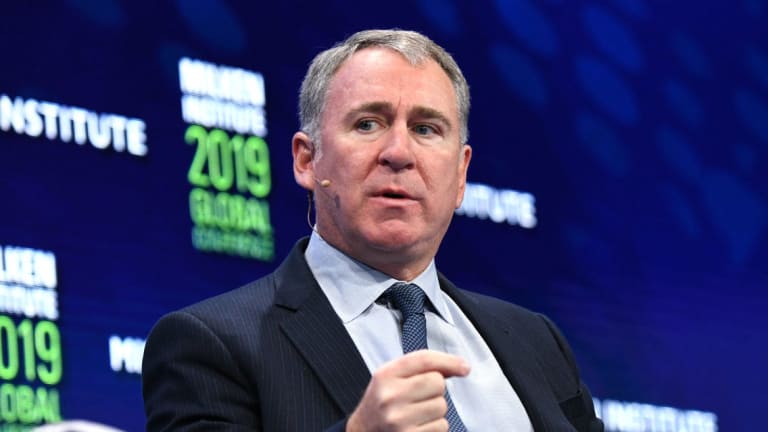 Citadel's Ken Griffin thinks Ethereum will replace Bitcoin
When asked if he thought he missed the crypto train, Griffin said, "I think the train is in some sense still in the station."
Ken Griffin, the founder and CEO of Citadel LLC which operates both a market maker and a hedge fund, said that he believes Ethereum is superior to Bitcoin during an interview at the DealBook conference. 
---
Learn how smart money is playing the crypto game. Subscribe to our premium newsletter - Crypto Investor.

---
When asked where he stood regarding cryptocurrencies like Bitcoin and Ethereum Griffin said that cryptocurrencies are hard to place value on.
"When you have to value cryptocurrencies, what is the basis that you use for valuation? It really comes down to 'do I really think someone will pay me more for it tomorrow?'"
Griffin also said that the incredibly relaxed monetary policy has pushed a large amount of money into the hands of households during a time when many couldn't even spend due to the pandemic. 
"We have pushed a tremendous amount of money into the hands of households, both with direct government transfers and a reduction in the ability to spend money, we couldn't go out to dinner a year ago. We couldn't go to the movies a year ago. We couldn't go on a trip a year ago. So we've created a whole new class of savers because we couldn't spend the money a year ago," said Griffin.
"Some of this money has moved into assets like the meme stocks, like the cryptocurrency and created spectacular mark to market wealth, but the question is 'what underpins that wealth?'" he added.
Griffin said that the most compelling theory for the success of cryptocurrency is that it will replace existing payment rails like Visa and Mastercard, but that he's not so sure that is realistic. 
He was asked what he thought would eventually happen in the crypto space, he said that he thought Bitcoin would be replaced by things like Ethereum. 
"I think we're going to see Bitcoin be replaced conceptually by the Ethereums then that replaced conceptually by the next generation of cryptocurrencies that will have the benefits of higher transactions speeds, lower costs per transaction, perhaps people will start to think about security and fraud prevention better." 
When asked if he was worried that he may have missed the crypto train Griffin said, "No, I'm not worried about that. I think the train is in some sense still in the station. I think we're still trying to understand that if we want to hit this world of decentralized finance and we want a payment system that is low cost and effective, 'is it going to be solved by the crypto community or is it going to be solved by a digital dollar?'"