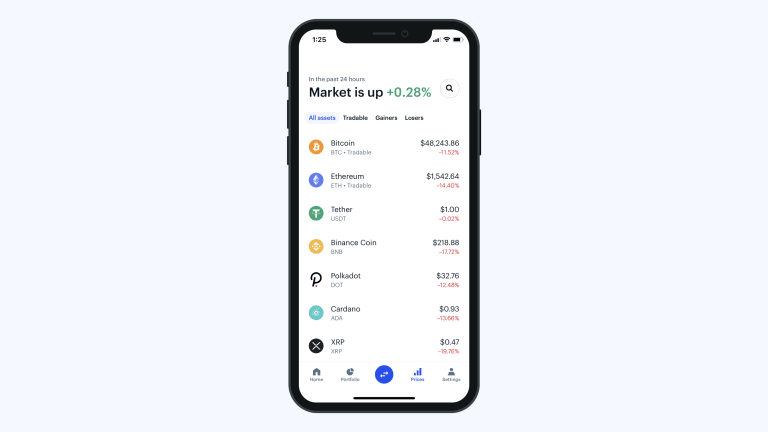 Coinbase to let users share trades on social
The initiative allows Coinbase users to share their portfolio allocations on social media
Coinbase is going social, unveiling Friday that the cryptocurrency exchange has added a number of ways for users to share content on social media. 
The most prevalent is a new share button in Coinbase's interface that allows users to share the spot price of a given coin or detail the breakdown of their portfolio. More ways to share content are in the works as well, the company said in a blog post on Friday.
---
Learn how smart money is playing the crypto game. Subscribe to our premium newsletter - Crypto Investor.

---
"Many of our customers are looking for ways to better understand crypto both as an investment and as an app platform, but it can sometimes be challenging to find relevant information at the right time," the company wrote. 
Coinbase recently missed earnings, posting revenue of $1.24 billion for the quarter, trailing the $1.57 billion analysts had projected. Monthly Coinbase users slumped during the third quarter amidst muted volatility in crypto prices. Retail traders tend to be less active when markets are less volatile. 
 Monthly transacting users in the third quarter hovered around 7.4 million, down from 8.8 million in the second quarter. The company, however, boosted its projections for recurring users on the year. 
The sharing feature doesn't share portfolio balances, only allocation breakdowns. The move could have implications for Coinbase's planned NFT product, which the company said will also have social sharing features. 
It joins a number of companies exploring the NFT space, including Twitter and additional social media peers.