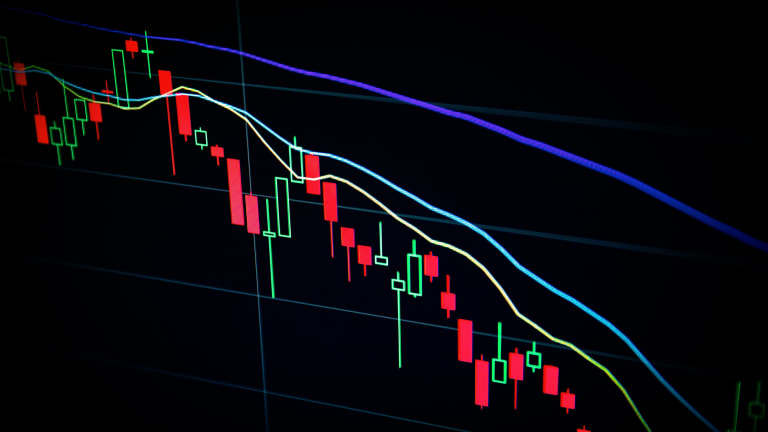 Crypto Funds Booked a Record $142 Million of Outflows Last Week
Still, the outflows represent just .23% of industry assets under management, according to digital-assets manager CoinShares.
Investors redeemed a record $142 million from crypto investment products last week. 
The good news for the crypto industry is that the total represents a smaller proportional amount than what investors redeemed during periods of the bear market of 2018. 
Still, the total withdrawals dwarfed the previous largest amount on record, according to digital-assets investment manager CoinShares, which compiled the data. The now second-largest total came in June 2021, when investors yanked $97 million out of the market. 
Last week marked the first outflow following 17 consecutive weeks of net increases, according to CoinShares. Funds based on proof of stake protocols Solana and Polkadot helped softened the blow in recording modest inflows last week.
While this outflow appears alarming there are several points to consider. Firstly, it comes at a time where there have been considerable outflows across all risk assets following the recent US Federal Reserve statement on tapering," CoinShares wrote in the report." Secondly, outflows represent only 0.23% of total assets under management (AuM), and from an historical perspective are small relative to the outflows in early 2018 where weekly outflows represented up to 1.6% of AuM." 
The report went on to note that Bitcoin outflows were more modest than in June.
"Finally, the outflows come at a time of record yearly inflows peaking at US$9.5bn, relative to inflows totalling US$6.7bn in 2020. Bitcoin saw outflows totalling US$89m, well below the outflows seen in June where they were as much as US$150m," the report said. "Ethereum saw record outflows totalling US$64m and has in the past countered Bitcoin's outflows."