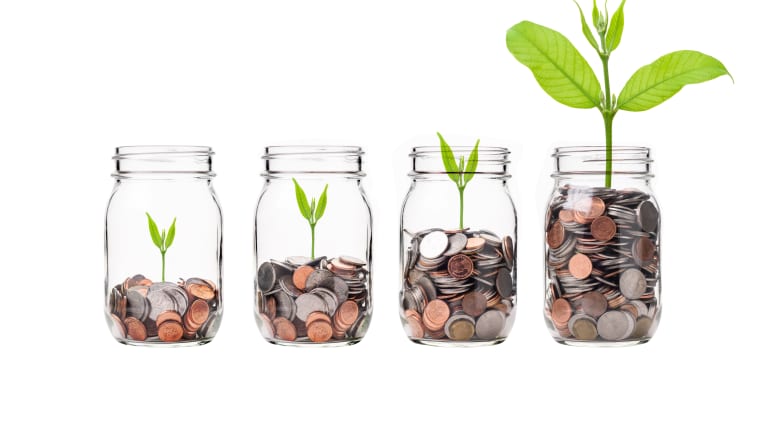 Crypto IRA Platform iTrustCapital Exceeds $3.5B in Trade Volume
Trade volume on iTrustCapital's platform has increased from $2 billion to $3.5 billion in just four months.
iTrustCapital, one of the largest crypto IRA services, has surpassed $3.5 billion in trade volume on its platform. The company is one of few that allows the buying and selling of cryptocurrency through IRAs. 
---
Learn how smart money is playing the crypto game. Subscribe to our premium newsletter - Crypto Investor.

---
The companies previous record of $2 billion was reached in July, showing immense growth in just four months' time. 
Blake Skadron, the president and co-founder of iTrustCapital, said that the companies growth has proved that investors want to gain exposure to digital assets within their retirement portfolios. 
"Growing from $2 billion to $3.5 billion in transaction volume in only four months is proof that there are a large number of investors who understand the opportunity we offer to diversify their retirement portfolios with digital assets," said Skadron.
Skadron added that the company is proud to receive consistently positive feedback from users. 
"We're proud to say clients consistently relay positive feedback and appreciate our commitment to transparency, access, and delivering excellent client service," Skadron said. 
The iTrustCapital platform allows users to access digital assets with IRAs and offers simple and tax-efficient ways to hold cryptocurrency. Users can access Bitcoin, Ethereum, Dogecoin and 21 other cryptocurrencies. 
Other companies that offer cryptocurrency within retirement accounts include BitcoinIRA, BitIRA, Coin IRA, Block Mint and more, though none have grown to be the size of iTrsutCapital. 
iTrustCapital's growth in this space may hint toward an increasing trend of interest in crypto investment within retirement accounts.