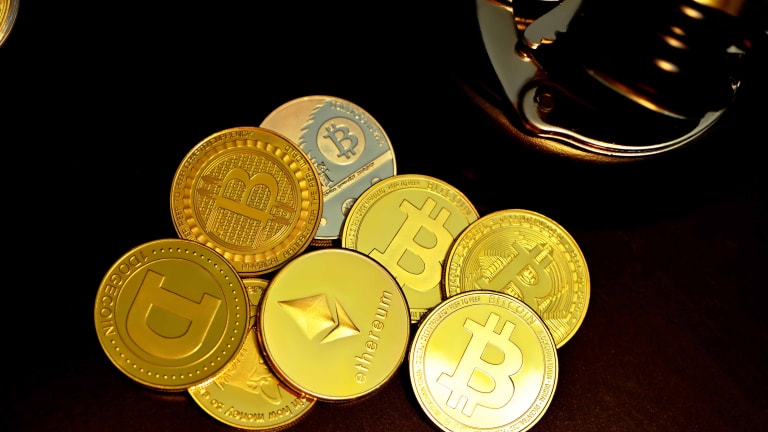 Goldman Sachs: Mainstream Crypto Adoption Won't Result in Higher Prices
It may be disappointing news for long-term Bitcoin hodlers.
As cryptocurrencies increasingly move into the mainstream, it is unlikely that investors will be rewarded with higher prices, say researchers at the investment and financial services firm Goldman Sachs.
The surge in demand only shows an increased correlation to traditional markets, researchers at Goldman Sachs point out.
With Bitcoin moving in lockstep with the S&P 500, it's increasingly likely that crypto would lose its ability to be a hedge against inflation, Goldman Sachs warned: "Mainstream adoption can be a double-edged sword," Goldman Sachs strategists wrote. "While it can raise valuations, it will also likely raise correlations with other financial market variables, reducing the diversification benefit of holding the asset class."
The central bank's recent tightening of monetary policy dented tech stocks and crypto both, with cryptocurrency's overall market capitalization sliding from a peak of $3 trillion last November to $1.76 trillion today.
"Over time, further development of blockchain technology, including applications in the Metaverse, may provide a secular tailwind to valuations for certain digital assets," the Goldman Sachs strategists said. "But these assets will not be immune to macroeconomic forces, including central bank monetary tightening."
Earlier this month, Goldman Sachs also said that Bitcoin, already the world's most valuable cryptocurrency, stood to reach $100,000 within the next five years, largely by taking market share from gold.
Bitcoin already has 20% of the "store of value" market, which refers to gold and alternative assets like Bitcoin whose value is not likely to depreciate over a long time period.
Zach Pandl, the co-head of Global Foreign Exchange, Rates and Emerging Market Strategy for Goldman Sachs, said that Bitcoin might one day constitute 50% of this market.
"We think that Bitcoin's market share will most likely rise over time as a byproduct of broader adoption of digital assets," Pandl said in the company's report. 
"We think that comparing its market capitalization to gold can help put parameters on plausible outcomes for Bitcoin returns," Pandl added.