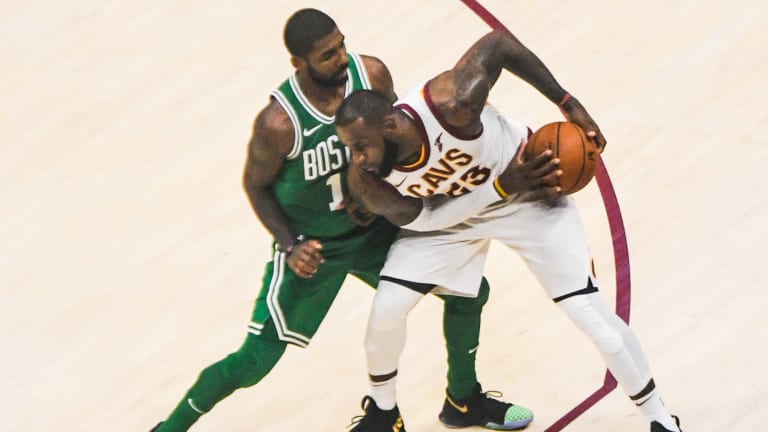 LeBron James and Crypto.com Partner In Project to Help Kids
Schoolchildren in James' hometown of Akron, Ohio will learn about blockchain.
American basketball star LeBron James is teaming up with the world's fastest growing crypto app, Crypto.com, to launch a blockchain and cryptocurrency education initiative in his hometown of Akron, Ohio.
The program would allow approximately 1,600 schoolchildren in Akron to learn more about cryptocurrency, blockchain, and Web 3.0 projects over a multi-year timespan. The education initiative extends beyond students and will also allow their families to learn about emerging technologies in the blockchain and Web 3.0 space.
"Blockchain technology is revolutionizing our economy, sports and entertainment, the art world, and how we engage with one another," James said. "I want to ensure that communities like the one I come from are not left behind."
To that end, Crypto.com will offer virtual and in-person sessions with leading cryptocurrency experts. 
Boasting more than 10 million customers, Crypto.com is today the fifth-largest exchange, with a daily trading volume of $3 billion. "We couldn't be more proud to join LJFF [LeBron James Family Foundation] in providing opportunities to increase educational and workforce development while delivering the tools and access that will empower the next generation to build a better and more inclusive future," said Kris Marszalek, co-founder and CEO of Crypto.com.
Crypto.com has been on an all-out marketing blitz recently, famously spending $700 million to rebrand Los Angeles' Staples Center as the Crypto.com Arena and recruiting Hollywood stars like Matt Damon to market the digital currencies. However, despite the promotions, companies like Crypto.com have generated criticism for their marketing tactics. Damon's ad, which reportedly cost more than $100 million to make, was deemed "cringeworthy," "pretty cringe" and "cringe-inducing" when it aired during an NFL game.
However, Crypto.com is not alone in its marketing efforts, with the cryptocurrency exchange FTX recently signing multiple deals over an eight-month period, including with the Miami Heat, Major League Baseball, the Golden State Warriors, the Washington Wizards and Capitals, and esports team TSM.