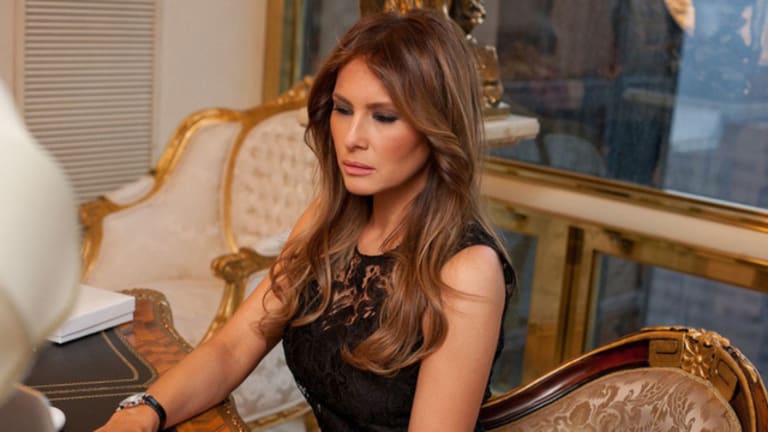 Melania Trump Marks Bitcoin's 13th Anniversary With Congratulatory Tweet
The former First Lady entered the NFT space last year.
This week, former First Lady Melania Trump delivered a happy birthday message on Twitter to celebrate Bitcoin's 13th anniversary, highlighting the fact that Bitcoin's market capitalization had recently exceeded $1 trillion.
---
Learn how smart money is playing the crypto game. Subscribe to our premium newsletter - Crypto Investor.

---
The post has attracted nearly 40,000 likes and over 7,000 retweets.
Although Trump's husband, former president Donald Trump, has previously said Bitcoin was founded on "thin air" and labeled Bitcoin a scam, it has been speculated that Trump herself may be a Bitcoiner — although this is still not confirmed.
Bitcoin's market capitalization soared to more than $1 trillion last December, and currently hovers above $880 billion, according to CoinGecko.
In mid-December, Trump released "Melania's Vision," a limited edition digital collectible designed by artist Marc-Antoine Coulon. The watercolor art piece, which was accompanied by an audio recording from Trump herself, was priced at 1 SOL, or $150, and marked Trump's entry into the NFT craze.
For her NFT collection, Trump used the Solana blockchain and worked with the social media network Parler. The former First Lady said an undisclosed percent of the profits from Trump's NFT sales were given to educating foster children.
On the 13th anniversary of Bitcoin, other Bitcoin proponents also weighed in on the future of the world's largest cryptocurrency. The president of El Salvador, Nayib Bukele, predicted on social media that Bitcoin might reach $100,000 in 2022. 
Ahead of Bitcoin's 13th anniversary, Bitcoin's hash rate also recently soared to an all-time high of 207.53 exahashes per second. "The record hash rate is a positive sign for its development after numbers plummeted in the wake of the blanket ban in China," said Simon Peters, cryptoasset analyst at eToro.