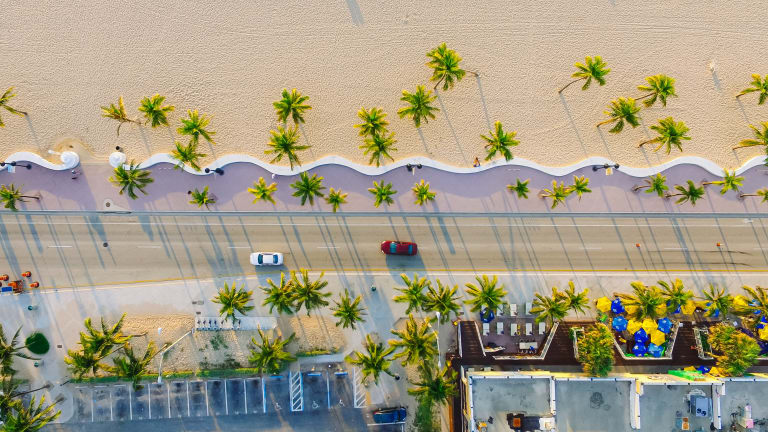 Miami mayor to accept entire salary in Bitcoin
The mayor said that government overspending and inflation will push Bitcoin's price higher.
Francis Suarez, the Miami mayor who was just re-elected for a second term this week, says that he will be taking his entire salary in Bitcoin. 
---
Learn how smart money is playing the crypto game. Subscribe to our premium newsletter - Crypto Investor.

---
Suarez told Neil Cavuto that the city's CIO was the first to take part of his salary in Bitcoin but that he would be next. 
"Our CIO was the first employee to actually take his salary in Bitcoin and I am going to be employee number two. I am taking 100% of my salary in Bitcoin," said Suarez.
He continued, saying that the city is making it completely optional for city employees to accept Bitcoin as part of their salary and that there is no obligation. 
"It will be completely optional. We want our employees to have that option, but it certainly is not going to be something that we are going to force on them, understanding that a decision like that is a personal decision that they have to make if they want to make it if they think it is beneficial to them," added Suarez. 
In the mayor's last term his annual salary was $97,000. Suarez first revealed his intention to accept Bitcoin as payment in a response to a Tweet from known Bitcoin advocate, Anthony Pompliano. 
Pompliano asked Twitter who would be America's first politician to accept their salary in Bitcoin. Suarez responded saying, "I'm going to take my next paycheck 100% in bitcoin…problem solved!"
Suarez later told Neil Cavuto that it would be 100% of his entire salary. Cavuto asked if he thought hedging his bet by only taking a portion of his salary in Bitcoin was perhaps a better idea. 
"My wife asked me if that was a good idea, but certainly when governments are spending that kind of money that they are, when you have inflation at the point that it is, when you have rampant overspending in government and deficit spending, all of that pushes in favor of an increase in the price of Bitcoin, which we've seen over the last 24 months," Suarez said.