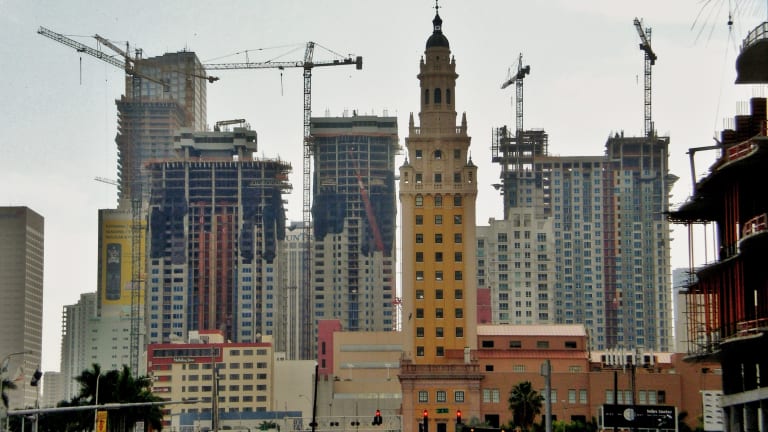 Miami to Use Algorand Blockchain to Monitor Air Quality
Mayor Francis Suarez says the blockchain protocol will "play a crucial role in climate adaptation efforts."

Miami will soon become the first city in the United States to use the Algorand blockchain technology to record air quality data, according to Cointelegraph. 

---
Learn how smart money is playing the crypto game. Subscribe to our premium newsletter - Crypto Investor.

---
The city will rely on an air quality network built on the Algorand blockchain — touted as "the greenest blockchain" — to record data on Miami's air quality, detailing pollution measurements on the blockchain. PlanetWatch, a French tech company spun off the European Organization for Nuclear Research, is behind the effort to build an internet-of-things network that deploys clusters of air quality sensors in cities like Miami.
Citizens, or "PlanetWatchers," who install air quality monitoring sensors in their homes will be rewarded with tokens to use on the PlanetWatch network. One of the key objectives will be to identify pollution hotspots around Miami and gain better environmental analytics on the city's air quality.
PlanetWatch's devices will validate, filter, and display air quality data in realtime on both a mobile app and the blockchain.
At present, the current methods to monitor air quality are ineffective and inadequate because there is no real-time data reporting, preventing residents from receiving early warnings about their exposure to poor air quality, Algorand says.
It's not surprising that Miami is among the first to embrace blockchain for air quality monitoring. On Monday, the city's mayor, Francis Suarez, told audiences at an Algorand conference, "The data from this project will play a crucial role in our climate adaptation efforts as well as our ambitions to make Miami an epicenter for digital capital markets."