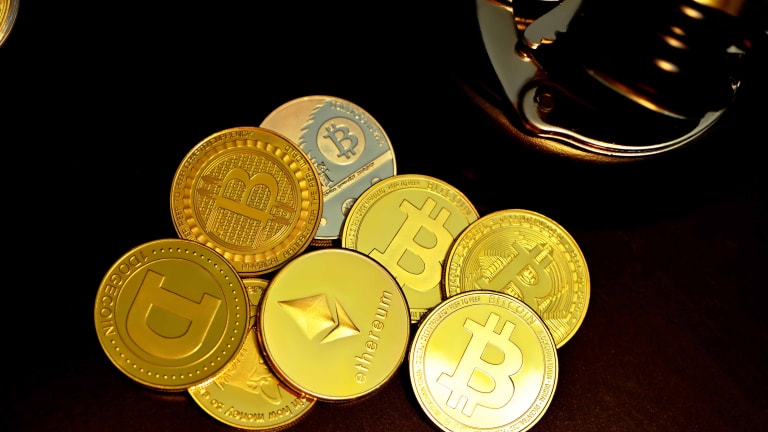 New Bill Could Give Treasury 'Blank Check to Ban Crypto at Exchanges,' Group Warns
A provision of the America COMPETES Act could be "disastrous" for cryptocurrency, Coin Center warns.
A new bipartisan bill to protect American competitiveness globally has garnered attention for its ability to secretly prohibit transactions, including cryptocurrency transactions, categorized as a "concern" to the Treasury Secretary. Crypto advocates also fear that it might potentially prevent cryptocurrency exchanges from allowing customers to access cryptocurrency networks.
The America COMPETES Act of 2022 has a provision proposed by Representative Jim Himes that adds "special measures" of particular concern to crypto. Armed with new overarching powers and no longer subject to public input, the Treasury can prohibit transactions showing a "money laundering risk." Previously, the Treasury was required to issue public notices, but under the new provision, this is no longer required. 
The provision enables the Treasury Secretary to modify the Bank Secrecy Act to potentially collect information on suspicious transactions linked to money laundering from financial institutions and bar them from providing services to customers engaged in illicit funds. 
According to the D.C.-based Coin Center, a crypto advocacy group which protects open blockchain networks, the provision would give the U.S. government "unchecked and unilateral power to ban exchanges and other financial institutions from engaging in cryptocurrency transactions."
The provision empowers the Secretary to prohibit fund transmission and would remove requirements to carry out public notice and comment procedures.
"If adopted into law, this provision would be disaster not just for crypto, but for privacy and democratic public process related to all types of financial transactions," Jerry Brito, the Executive Director at Coin Center said.
A similar provision was recently struck down in the National Defense Authorization Act.
The bill also has a section on reporting on the implications of changes to cross-border payment and financial messaging systems up to 180 days after the Act is created.
It tasks the Secretary of the Treasury and Secretary of State to submit a report to the Committees on Financial Services and Foreign Affairs of the House of Representatives and the Committees on Banking, Housing, and Urban Affairs and Foreign Relations of the Senate on the ramifications of cross-border payment systems, including how "cross-border interbank payment systems, cryptocurrencies, and foreign central bank digital currencies could erode this system."