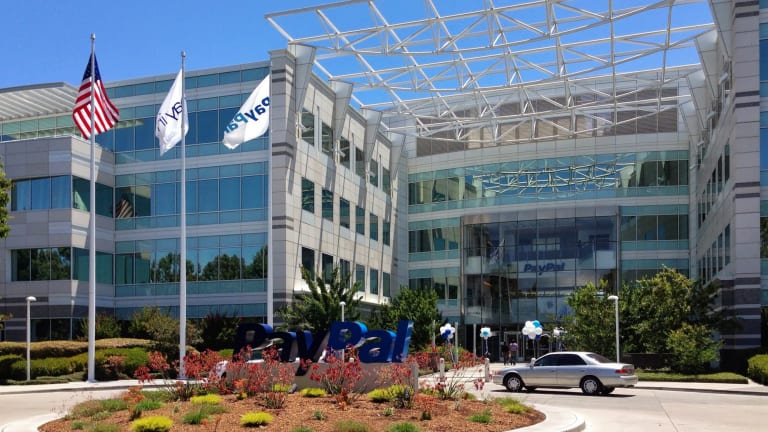 PayPal Looks to Unveil Its Own Stablecoin
Evidence of the PayPal Coin emerged in hidden code in the company's iPhone app.
Fintech giant PayPal is looking to launch its own stablecoin, or cryptocurrency pegged to the value of a more stable currency or commodity. Called "PayPal Coin," the new coin will feature a relatively stable price pegged to the U.S. dollar.
"We are exploring a stablecoin; if and when we seek to move forward, we will of course, work closely with relevant regulators," Jose Fernandez da Ponte, Senior Vice President of Crypto and Digital Currencies at PayPal, told Bloomberg News. 
Stablecoins are increasingly popular for their flexibility and ability to sidestep traditional bank accounts and their attendant transaction fees.
The move comes as the e-payments giant deepens its push into cryptocurrency. 
PayPal already supports crypto transactions in Bitcoin, Bitcoin Cash, Ethereum and Litecoin. Crypto customers login to the platform twice as often as non-crypto users, the company says.
Developer Steve Moser first detected evidence of PayPal's interest in a stablecoin in hidden code in PayPal's iOS app. The technology giant is also exploring another crypto called Neo, Moser said.
A representative from PayPal explained that Moser had come across remnants of code from an internal hackathon held by the company's blockchain and crypto section.
PayPal is not alone in exploring stablecoin projects on its platform. Facebook, or Meta, is also currently developing its own stablecoin known as Diem (the project was formerly known as Libra). Last spring, Meta announced that it was seeking approval as a money services business from the U.S. treasury.
In March 2021, Visa also began permitting transactions to be settled with a stablecoin called USD Coin, co-founded by Circle and Coinbase and run on the Ethereum blockchain.