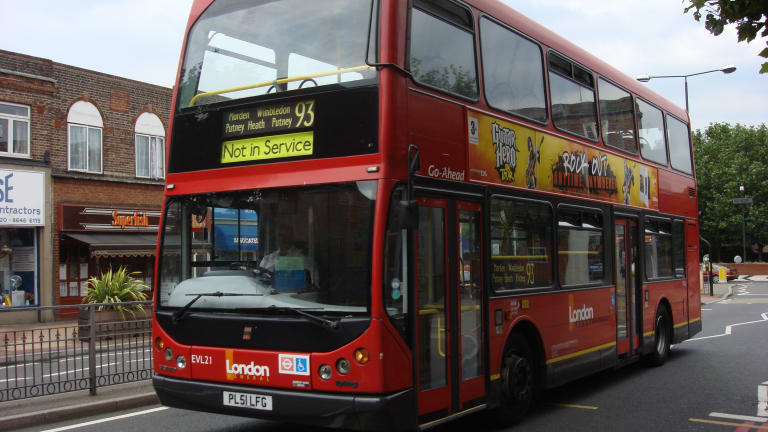 UK Politician Wants to Crack Down on Crypto Ads on London's Mass Transit
Politician Sian Berry wants to target "risky financial products," but not ban them.
If politician Sian Berry has her way, all of London's buses would be free of crypto ads. The current member of the London Assembly and former candidate for mayor of London is pledging to crack down on crypto advertisements on public transport, which she says are unsafe and high-risk. 
---
Learn how smart money is playing the crypto game. Subscribe to our premium newsletter - Crypto Investor.

---
"Like gambling ads, which we have finally got the mayor to remove, there is no way our public services should be used to advertise these unregulated, risky schemes to Londoners," Berry wrote on Twitter.
Berry said she had proposed a ban over the summer and was "still pushing" for one.
"I want to clean up ads on the tube in various ways, including removing ads for cars and airlines," said Berry. "Risky financial products, like gambling, are part of that policy. I don't want to ban cryptocurrencies outright and have no power to do so."
London's buses are wallpapered with three crypto advertising campaigns. One in particular, from Floki Inu ads, have generated particular controversy. A rival to the Shiba Inu token, the Floki Inu (FLOKI) crypto emerged when Elon Musk announced his real-life Shiba Inu dog was named Floki. 
Since posting her statement, Berry's Twitter account has been inundated with Floki Inu supporters defending the token. "You're all just making it appear more like a cult than a scam," Berry wrote.
Floki Inu said it had carried out an aggressive marketing campaign in October in London, performing a "full-out assault on the London public transportation system," along with marketing blitzes to get Floki Inu listed on exchanges and win the attention of influencers.
Overall, Floki Inu spent nearly $1.5 million on its marketing budget.
London is not the only focus of Floki Inu's marketing campaign, however. Since October, it has been advertising on billboards in Los Angeles, launching a three-month marketing campaign with advertisers Kevani and Vector Media. Floki Inu hopes to garner attention from the city's 18 million residents and generate 110 million impressions during its three-month campaign.
The token price of Floki has certainly benefited from the surge in advertisements. Between October 26 and November 4, its price increased more than 500%, reaching a record-breaking $0.0003406, according to CoinMarketCap data.