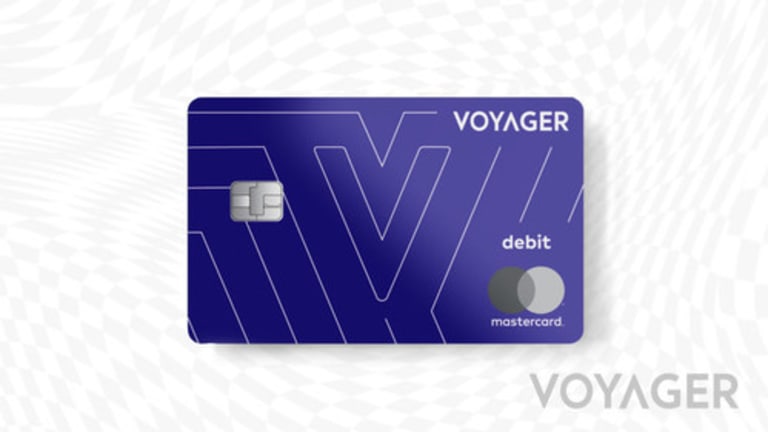 Voyager Digital announces new debit Mastercard
Card users can get up to 9% in annual rewards.
Voyager Digital, a growing cryptocurrency trading platform, has announced the launch of a new debit Mastercard that will let its users spend cryptocurrency held on the platform. 
---
Learn how smart money is playing the crypto game. Subscribe to our premium newsletter - Crypto Investor.

---
The card, called the Voyager Debit Mastercard, will be based on the stablecoin USDC and let users earn up to 9% rewards and even more for those that are Voyager Loyalty Program members. It also features no annual fees, access to assets through ATMs, personal routing and accounts numbers for direct deposits and more.
Steve Ehrlich, the CEO and co-founder of Voyager, said that the card will benefit the company's clients by letting them earn rewards while simultaneously spending their cryptocurrency.
"With the Voyager Debit Mastercard, we continue to lead the future of finance by giving Voyager customers the benefit of earning rewards while instantly being able to spend their crypto on everyday purchases with the convenience of a debit card," said Ehrlich. 
"By basing our debit card on the USD Coin (USDC), a stable coin priced 1-to-1 to the US dollar, we are offering customers a predictable and rewarding way to hold and easily convert crypto for payments, while offering Voyager Loyalty Program members additional rewards."
Voyager's announcement comes just a few days after the company surpassed its 1 million user mark, making it more of a competitor in the broader crypto industry. The company's new card will allow the company to continue competing against larger players like Coinbase who also has its own card.
Voyager users can pre-register for the card on Voyager's site, though the exact launch of the card is not yet known.