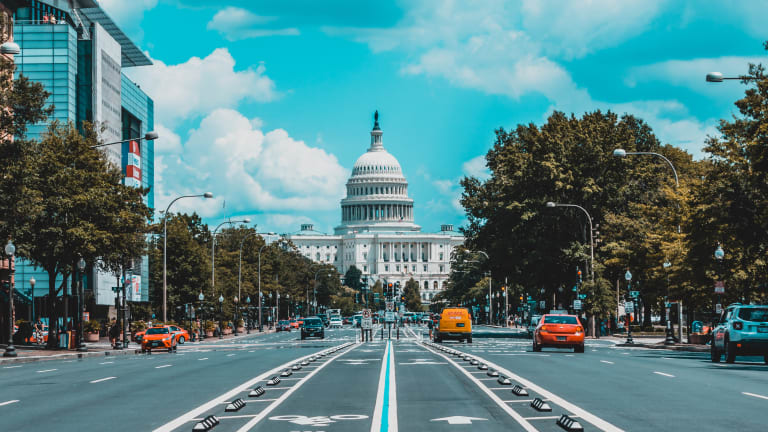 Crypto Executives Begin Testimony Before Financial Services Committee
The United States is "unquestionably" behind the curve in terms of crypto regulation.
The U.S. House Committee on Financial Services has started its hearing with cryptocurrency and blockchain industry leaders. The panel includes Co-Founder, Chairman and CEO of Circle, Jeremy Allaire, the founder and CEO of FTX, Sam Bankman-Fried, the CEO of Bitfury Group, Brian Brooks, the CEO and CFO of Coinbase Inc,  Alesia Jeanne Haas and others. 
---
Learn how smart money is playing the crypto game. Subscribe to our premium newsletter - Crypto Investor.

---
The hearing is titled "Digital Assets and the Future of Finance: Understanding the Challenges and Benefits of Financial Innovation in the United States" and covers everything related to cryptocurrency including stablecoins, Bitcoin, Web3 and much more. 
One of the more hot topics was centered around the greatly anticipated and hoped-for Bitcoin ETF. Congressman Budd of North Carolina asked the Bitfury Group Ceo, Brian Brooks, about how much crypto companies are willing to tolerate the current model of regulation by enforcement and if companies would begin leaving the country for more favorable environments. 
"In some aspects of the industry, the line is super clear. There are some products that are legal in other countries and just not legal here. So I take some of the investment products like ETFs, for example, one of the things that makes crypto risky is that consumers may not understand the difference between one token and another token and so they might want to diversify, much as I own an S&P mutual fund," said Brooks.
"We don't allow that in the United States. We do allow that in Canada. We allow it in Germany, Singapore, Portugal and a number of other places. So if you are a developer of those products there's no fuzzy line, it is super clear. You can't do that here so you have to go abroad," added Brooks. 
He was then asked to clarify and explain why it is that these things can't be done in the United States. 
"It's because the Securities and Exchange Commission has consistently refused to approve products that other G20 nations have approved," said Brooks. 
Representative Budd then asked if the country was behind the curve to which Brooks responded, "unquestionably."
While the SEC has approved a Bitcoin futures ETF, it has rejected numerous spot Bitcoin ETFs from applicants like VanEck, WisdomTree and more. The hearing saw moments of disagreement but overall it seemed beneficial for legislators in terms of learning about the landscape of cryptocurrency and the best way to approach future regulation.