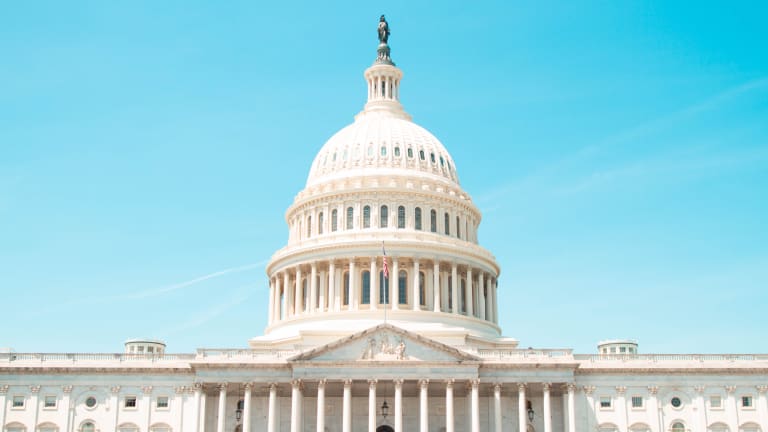 Bipartisan Letter Urges SEC To Approve Bitcoin Spot ETF
Congressmen Tom Emmer (R-Mn.) and Darren Soto (D-Fl.) sent the letter on Nov. 3
If the SEC feels comfortable approving a Bitcoin futures ETF, there should be no obstacles for a spot ETF, says a letter sent by Congressmen Tom Emmer (R-Mn.) and Darren Soto (D-Fl.).
The SEC approved trading of the ProShares Bitcoin Strategy ETF (BITO) last month and it began trading on Oct. 18. Yesterday the SEC announced that it was giving itself extra time to make a decision on the Valkrie Bitcoin spot ETF application, extending its deadline from Dec. 8 to Jan. 6, 2022. 
"The Commission finds that it is appropriate to designate a longer period within which to issue an order approving or disapproving the proposed rule change so that it has sufficient time to consider the proposed rule change and the issues raised in the comment letters that have been submitted in connection therewith," the SEC's notice said. 
That hesitation has raised concern among congressmen Emmer and Soto.
"The SEC's approach to cryptocurrency regulation has been unacceptable. While the trading of Bitcoin futures ETFs is a great step forward for the millions of American investors who have been demanding regulatory clarity, it does not make sense that Bitcoin spot ETFs cannot also commence trading," Emmer said. "As I am sure Chairman Gensler understands, Bitcoin futures are, by definition, a derivative of the underlying Bitcoin spot market."
The letter goes on to say that the SEC treating the Bitcoin spot ETF differently doesn't make sense since it and the futures ETF have the same risks attached:
To be clear, we do not intend to say that one method of exposure is better than the other, but rather that unless there are clear and demonstrable investor protection advantages, investors should have a choice over which product is most suitable for them and their investment objectives. Considering the SEC's clear articulation of how the concerns over fraud and manipulation in the Bitcoin markets can be addressed, we do not understand the SEC's views around the perceived material difference in risk profiles, since both the futures and spot Bitcoin markets are inherently intertwined and bear the same risks regarding fraud and manipulation.