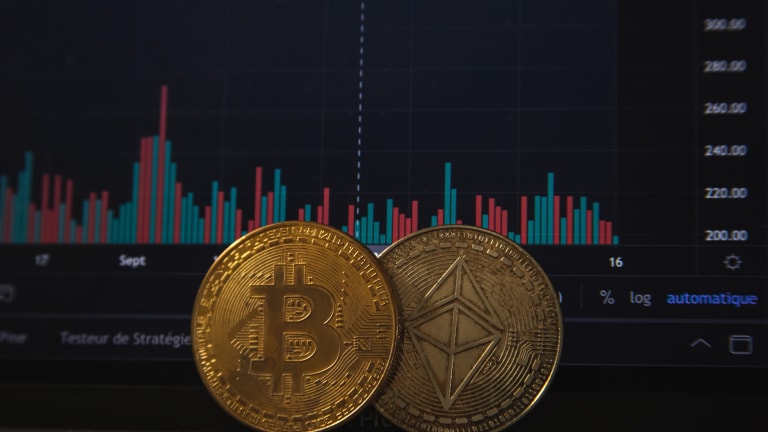 Hillary Clinton says crypto could destabilize nations
She added that cryptocurrencies could undermine currencies like the dollar.
During Bloomberg's New Economy Forum on Friday in Singapore the former United States Secretary of State, Hillary Clinton said that countries should be paying closer to cryptocurrency as the newer technology has the potential to undermine existing reserve currencies and destabilize the world. 
---
Learn how smart money is playing the crypto game. Subscribe to our premium newsletter - Crypto Investor.

---
"One more area that I hope nation-states start paying greater attention to is the rise of cryptocurrency -- because what looks like a very interesting and somewhat exotic effort to literally mine new coins in order to trade with them has the potential for undermining currencies, for undermining the role of the dollar as the reserve currency, for destabilizing nations, perhaps starting with small ones but going much larger," said Clinton during the conference.
Clinton noted how some regimes, like Russia, could make use of cryptocurrencies or other technologies to weaken other nations like the United States and that the President of Russia, Vladimir Putin, has many resources to carry out such actions. 
Putin has "a very large stable of hackers and those who deal in disinformation and cyberwarfare," said Clinton. Clinton alleged Russian interference in the election of 2017 when she lost to the Republican competition of Donald Trump.
Regarding the future and how global destabilization could occur, Clinton added that Putin has used a core group of powerful individuals for personal and national goals.
"With his oligarchic coterie he has utilized many non-state actors to personal as well as nationalistic goals, and I think that's going to become a greater and greater threat," said Clinton at the forum.