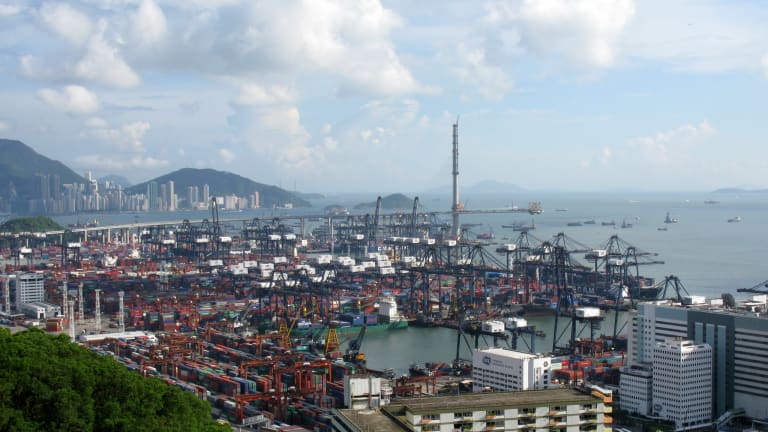 Hong Kong Looks at Stablecoin Regulations
The $150 billion global stablecoin market is growing rapidly, necessitating a regulatory framework.
By 2023-24, the Hong Kong Monetary Authority (HKMA), the city-state's central banking authority, plans to unveil stablecoin and crypto-asset regulations that will impact how the territory looks at the digital assets.
Recently, the regulator also put forward an eight-question public questionnaire seeking the public's input on stablecoins in order to formulate policy around stablecoins, ranging from no action to an opt-in regime, risk-based regime, catch-all regime and a blanket ban. The response period will end on March 31, 2022.
Stablecoins are typically pegged to fiat currency like the U.S. dollar or a commodity like gold. "There is growing interest of banks and their customers in exploring opportunities in investing in crypto-assets," the HKMA said in a discussion paper released this month.
The HKMA says that $150 billion global stablecoin market is growing rapidly, necessitating a regulatory framework to govern how the digital asset will be viewed and used in the territory. 
Although the regulatory body did not identify an immediate risk from cryptocurrency, the discussion paper warned: "The growing exposure.. to [cryptocurrencies] as an alternative to or to complement traditional asset classes for trading, lending and borrowing [...] indicate growing interconnectedness with the mainstream financial system." 
These statements echoed new findings from a recent IMF paper this month, which said that crypto and stock markets were increasingly moving in lockstep with one another.
Currently, the Hong Kong government regulates cryptocurrencies like Bitcoin as a commodity.
The government also recently unveiled a plan to launch its own digital currency, the e-HKD.
The discussion paper noted that payment-related stablecoins are much more likely to be adopted for day-to-day business transactions and by the mainstream financial system at large. For this reason, the regulator may enhance the law governing the legality of financial products, known as the Payment Systems and Stored Value Facilities Ordinance (PSSVFO).