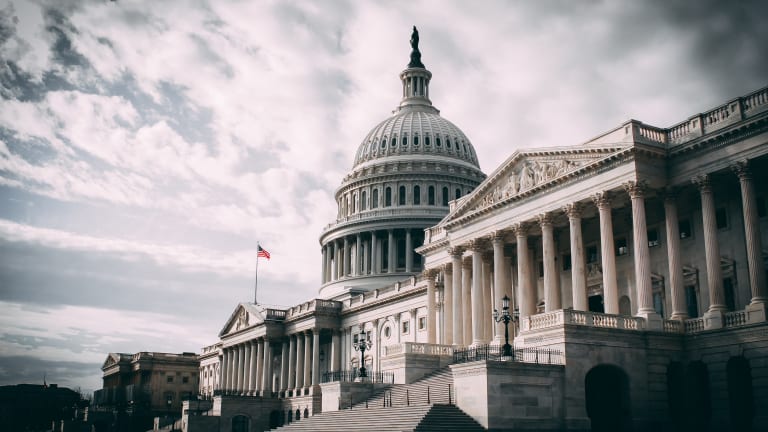 Senator Elizabeth Warren Rips DeFi in Hearing on Stablecoins
"[Stablecoins] are propping up one of the shadiest parts of the crypto world," said Senator Warren.
The Senate's committee on banking, housing, and urban affairs is conducting a hearing on all things stablecoins. Witnesses at the hearing include Ms. Alexis Goldstein, Director of Financial Policy, Open Markets Institute; Mr. Dante Disparte, Chief Strategy Officer and Head of Global Policy, Circle; Ms. Jai Massari, Partner, Davis Polk & Wardwell, LLP; and Professor Hilary J. Allen, American University Washington College of Law.
---
Learn how smart money is playing the crypto game. Subscribe to our premium newsletter - Crypto Investor.

---
Some of the more interesting moments occurred when Senator Elizabeth Warren, a politician who has repeatedly spoken out against cryptocurrency, began asking questions. 
"DeFi is the most dangerous part of the crypto world. This is where the regulation is effectively absent and, no surprise, it's where the scammers and the cheats and the swindlers mix among part-time investors and first-time crypto traders. In DeFi, someone can't even tell if they are dealing with a terrorist," said Warren. "
Warren continued, saying that stablecoins were a necessary aspect of DeFi and that it could not work without them.
"Stablecoins provide the lifeblood of the DeFi ecosystem. In Defi people need stablecoins to trade between different coines to trade derivatives, to lend and borrow money all outside the regulated banking system. without stabelcoins defi comes to a halt."
She then asked Professor Allen if DeFi was a threat to the existing financial system and if DeFi could continue to grow without stablecoins. 
"I don't think DeFi can grow without stablecoins. I think it would struggle. Right now I think DeFi is contained to the point where it won't impact financial stability but if it grows I think there is a real threat there," said Allen. 
Finally, before Warren's time ended, she added that DeFi and stablecoins are risks to both the economy and traders. 
"This is risk to traders, risk to our economy. The time to act is before it all blows up. Stablecoins have no regulators, no independent auditors, no guarantors, nothing. They are propping up one of the shadiest parts of the crypto world. The place where consumers are least protected from getting scammed."