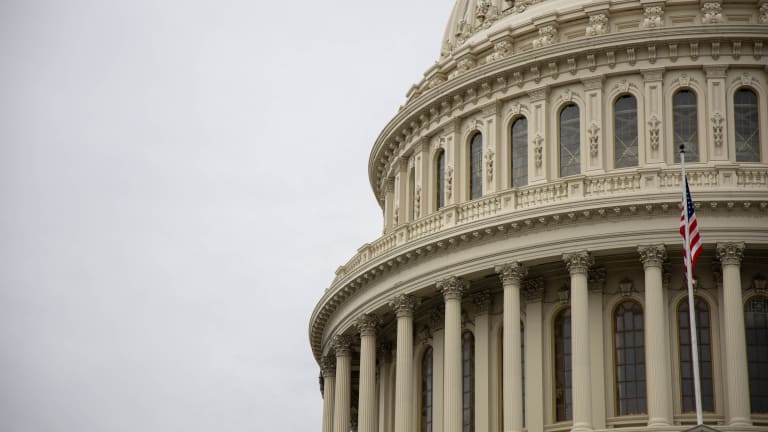 Senator Lummis responds to Hillary Clinton's comments on Bitcoin
Lummis said that Bitcoin can "stabilize USD and undo the tailspin begun in 1971."
Last Friday the former United States Secretary of State, Hillary Clinton made comments about Bitcoin and digital currencies during Bloomberg's New Economy Forum. The Bitcoin bull senator from Wyoming, Cynthia Lummis, disagreed with Clinton's remarks and said the U.S. should embrace Bitcoin. 
---
Learn how smart money is playing the crypto game. Subscribe to our premium newsletter - Crypto Investor.

---
During the conference, Clinton said that she believes countries should start paying more attention to cryptocurrency because they have the potential to destabilize nations. 
"One more area that I hope nation-states start paying greater attention to is the rise of cryptocurrency -- because what looks like a very interesting and somewhat exotic effort to literally mine new coins in order to trade with them has the potential for undermining currencies, for undermining the role of the dollar as the reserve currency, for destabilizing nations, perhaps starting with small ones but going much larger," said Clinton during the conference.
Lummis, a Bitcoin bull and republican senator from Wyoming, has a completely different outlook on Bitcoin and the blockchain industry. 
"Great leaders do not fear the future. America could win the future by embracing Bitcoin as hard money that can be used to stabilize USD and undo the tailspin begun in 1971," said Lummis on Twitter in response to Clinton's comments. 
Instead of destabilizing nations, Lummis believes that using Bitcoin as an instrument like gold to back national currencies like the dollar would strengthen them. Her comment about the tailspin after 1971 is likely referring to Nixon's removal of the gold standard where dollars were backed by gold. 
Lummis is also in the midst of creating legislation that would revise the infrastructure bill that introduced vague laws that may have profound effects on the crypto industry if they are interpreted in certain ways. The lack of specificity within the laws has caused some lawmakers, including Lummis, to create new legislation to walk these laws back. 
"Digital assets are here to stay in our financial system and the decisions we make now will have impacts far into the future," said Lummis regarding the infrastructure bill. "We need to be fostering innovation, not stifling it."