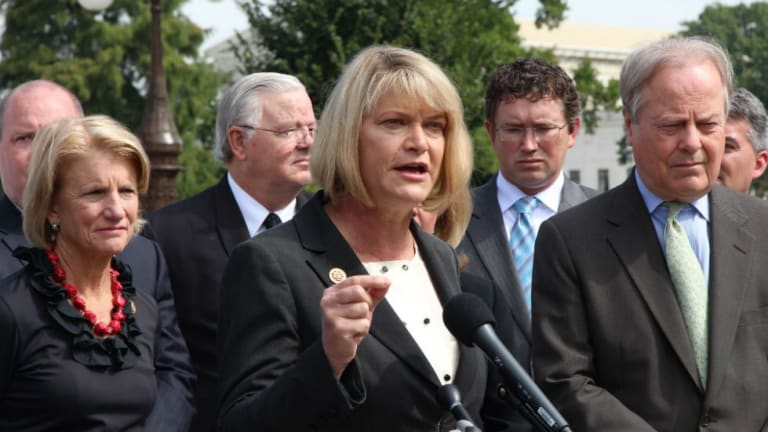 Senators aim to change new crypto regulations in infrastructure bill
The new bill would ensure that wallets and those developing blockchains would not be lumped in with entities that need to report transfers.
A bipartisan group of U.S. senators has formed to introduce a new bill that would revise the cryptocurrency tax reporting rules introduced in the new infrastructure bill. 
---
Learn how smart money is playing the crypto game. Subscribe to our premium newsletter - Crypto Investor.

---
The new bill was obtained by Bloomberg News and will overwrite portions of the infrastructure bill that advocates of the cryptocurrency space believe would unnecessarily hinder the growth in the industry. 
The Oregon Democrat and Senate Finance Committee Chairman, Ron Wyden, along with the Republican Senator of Wyoming, Cynthia Lummis, were the two who authored the revisions. 
"Our bill makes clear that the new reporting requirements do not apply to individuals developing blockchain technology and wallets," said Wyden. "This will protect American innovation while at the same time ensuring those who buy and sell cryptocurrency pay the taxes they already owe."
The infrastructure bill, which is to be signed into law by President Joe Biden today, has sections that aim to tighten reporting for entities that transfer cryptocurrency on the behalf of others. The intent of the bill was likely to make brokerages and exchanges more transparent, but some worry about the lack of clarity in the bill.
Worries about this stem from the fact that the bill isn't specific enough about what entities fall under this. For example, some could interpret the law to require wallet creators to report on transactions as a wallet does technically facilitate a transfer. While a wallet may facilitate a transfer, wallets are traditionally open-source software that can be used by anyone and their creators would have no way to report on transfers. 
Regarding this issue and the new bill that is being proposed, Senator Lummis of Wyoming said that it's important to foster innovation and not stifle it. 
"Digital assets are here to stay in our financial system and the decisions we make now will have impacts far into the future," said Lummis. "We need to be fostering innovation, not stifling it."
The new bill by Lummis and Wyden is meant to be retroactive to the infrastructure bill. It is not yet scheduled to be voted on and it is unclear how much support is backing it.