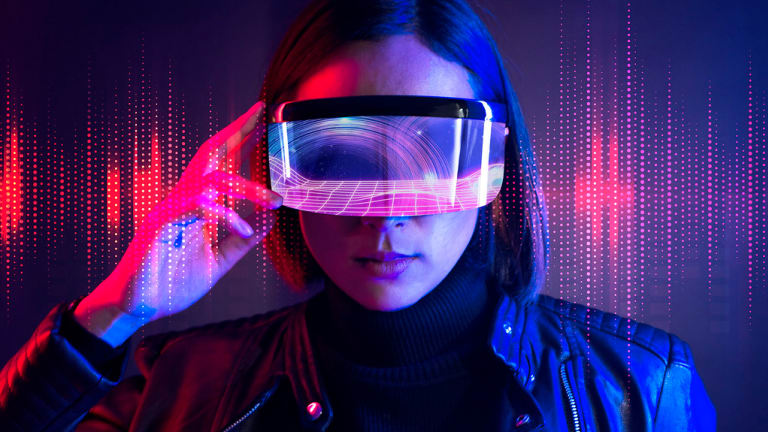 Apple's Rumored AR/VR Headset: Features You Can Look Forward To
Voice activated navigation and control, three-dimensional audio.
VR enabled versions of applications will be integrated into the headset's software.
Could use AR to display on screen notifications and widgets.
As interest in augmented and virtual reality technology rises, many distinguished companies are expected to enter the playing field. Apple is rumored to be developing its own VR/AR headset, which could potentially be announced this upcoming year.
It's unclear whether the rumored headset will offer both VR and AR capabilities, or if two separate headsets will be introduced. However, Apple has a reputation for combining innovation with many of its pre-existing features and apps to create new devices.
The new device will likely rely heavily on Siri, Apple's voice activated assistant, for hands free navigation. Users can direct Siri to send messages, play music, open apps, and more.
It's reasonable to assume that the headset will also employ use of Apple's Spatial Audio, a three-dimensional audio feature that was announced in 2021. With Spatial Audio enabled, sounds will correspond with a specific location in the virtual reality world. For example, if a car passes by on the user's left side, they would hear the sound of the approaching car in their left ear.
Apple will create VR enabled versions of its applications and integrate it into the headset's software. Users will be able to browse the app store, social media, and other popular apps through the headset. As a result, users can enjoy a more realistic and immersive experience, especially while watching videos or playing games.
Augmented reality is already available in numerous applications on iOS devices. Apple's AR headset could use the technology to display on screen notifications and widgets. This allows the user to answer phone calls or send texts without having to remove the headset and take their phone out.