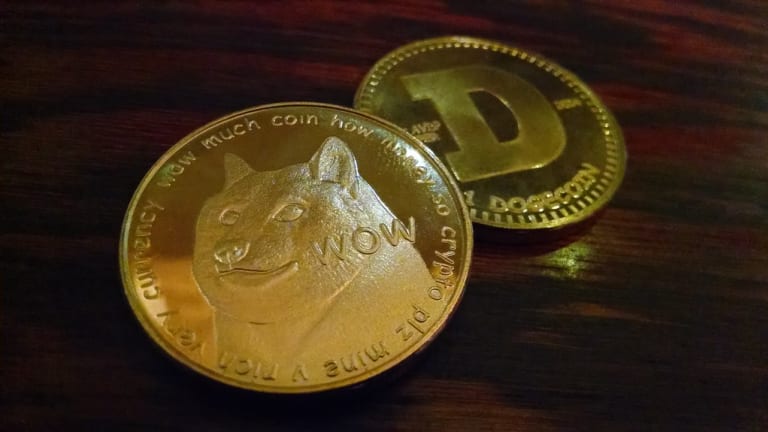 Dogecoin Unveils its First Roadmap in History
The roadmap outlines future goals and projects for Dogecoin.
Dogecoin's website will experience a total renovation and introduce a variety of new sections.
The cryptocurrency will remain community-based when it comes to decision making.
For the first time in its 8 year history, Dogecoin has revealed a roadmap. The roadmap outlines goals for the future and the necessary steps to get there.
Dogecoin was born in 2013 as a joke coin - it wasn't even predicted to become popular by its founders. However, DOGE is now one of the top 12 cryptocurrencies on the market and has ambitious plans for the future.
The founder and developer, Shibetoshi Nakamoto, emphasized that this "meme currency" will always remain community-based when it comes to decision making. Developers of Dogecoin projects will be tasked with maintenance and upkeep, rather than influencing the direction of the coin.
Dogecoin introduced 8 new projects included in the roadmap, the first one being a complete makeover of the Dogecoin website. The site will undergo a total renovation and include "Dogepedia", a new section which will gather information about crypto related topics from all over the internet.
Dogepedia will also have a Q&A forum where users can seek advice or answers to Dogecoin related questions. A preview of the new Dogecoin website will be made public beginning January 2022.
Another important announcement was made with regards to developers - there'll be an operating C library called Libdogecoin, which includes Doge protocols and allows integration of the cryptocurrency into apps, systems, or web-based servers. Eventually, Libdogecoin will be made compatible with other programming languages.
Project GigaWallet is a major project included in the new Dogecoin roadmap, planned to initially launch as a mobile solution. It's an open-source API solution that enables individuals to quickly & easily implement Dogecoin transactions to their payment platforms.
Future plans of the roadmap include mentions of community staking (PoS) for DOGE, the RadioDoge project, and more. Doge's roadmap signifies the intent for the cryptocurrency to outgrow its status as a joke or "meme coin", and instead position itself as a legitimate form of exchange that leaves power in the hands of its community.