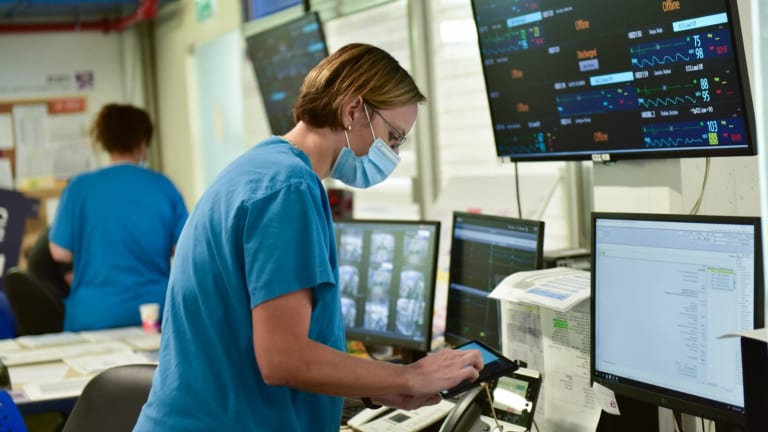 These Technologies Are Leading the Charge for the Healthcare Sector in 2022
AI is making hospitals more efficient by organizing data and assisting doctors in diagnosing & treating patients.
Increased effort to produce low-cost ventilators, oxygen concentrators, and other life saving devices.
Offering telemedicine appointments to increase access to healthcare.
As the COVID-19 pandemic rages on, the healthcare sector continues to experience high demand in a time of utmost importance. New technologies are being used to satisfy the needs of patients, many of whom require treatment or consultation from home.
Artificial intelligence (AI) is being utilized to make treatment more efficient. Important data is better organized and can be shared more easily, allowing for patients to be diagnosed or treated much faster and accurately. AI will be used in the near future to develop medical robots, which are designed to assist doctors in diagnosing and treating patients. In some cases, robots may even be used to perform operations with pinpoint accuracy.
There has been an increased effort to produce low-cost ventilators, oxygen concentrators, and other life saving devices, which will continue into 2022. Healthcare professionals will likely employ the use of big data and machine learning to develop disease prediction technology, allowing for more effective prevention of healthcare industry calamities.
Telemedicine, the practice of using technology to remotely diagnose and treat patients, is a relatively new approach to healthcare. However, the ongoing pandemic has caused demand for telemedicine appointments to explode, which has also proved its value to the healthcare sector.
Physical factors that may prevent someone from getting the help they need, such as injury or remote location, are removed from the equation. Treatment fees are lower and transportation costs do not apply, allowing those in lower-income households to get treatment. Telemedicine appointments can also be a desirable alternative for those with mental health issues because they can receive treatment from the comfort of home.