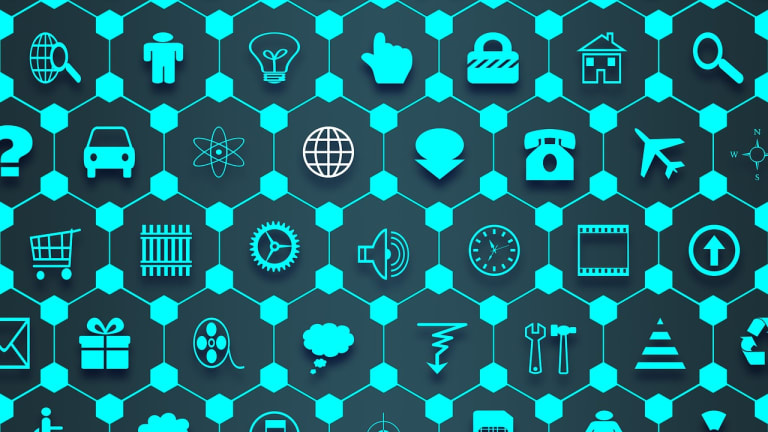 The Top Internet of Things Trends in Store for 2022
Increases efficiency of many businesses and industries, creating opportunity for IoT as a service.
Widespread adoption by healthcare professionals and institutions.
IoT security devices and services to protect against cyberthreats.
The Internet of Things, or IoT for short, is an ecosystem of devices that interact with people and the nearby environment. Devices are equipped with sensors, trackers, bluetooth capabilities, and other technology that allows for data to be collected and communicated to other devices in the network.
It's no surprise that IoT devices have taken off and become so popular in recent years. They provide users with a slew of benefits, increased efficiency and a more personalized experience being amongst them. As the calendar turns to a fresh page and the new year begins, IoT devices are expected to become incorporated into even more homes and businesses. Here's a list of the top trends to look for in 2022.
Business and Industry
IoT will see widespread application throughout numerous industries and businesses. The technology allows for increased efficiency and collection of data relating to business operations. Companies can use the data to generate detailed reports and analysis of business performance, allowing them to easily identify issues or areas that require special attention.
Many manufacturers are beginning to rely on automated manufacturing, using machines and other technology to assemble products. This opens the door for the IoT as a service industry to become more prominent, in which firms rent out IoT machinery and devices to businesses. As a result, businesses will benefit from reduced waste and costs.
Healthcare
Many doctors and healthcare institutions have adopted use of IoT technology. A wide range of medical equipment is bluetooth and internet enabled, such as heart rate monitors, defibrillators, wheelchairs, and more. These devices form a network and communicate information to each other, allowing medical workers to diagnose and treat patients in a more efficient manner.
The use of IoT in the medical field also allows for medical information to be accessed faster and easier. Patients can enjoy more tailored, personalized treatment programs, as well as more convenient communication with doctors. This is especially helpful during the ongoing pandemic in which hospitals are often at full capacity, making it difficult to organize medical information and treat patients. It's very likely that IoT will be increasingly incorporated into the healthcare industry.
Security
Although IoT devices can make everyday life more convenient, they have the potential to create security threats. Because devices are connected to the internet, hackers can exploit vulnerabilities in the system, potentially gaining access to the rest of the network. The world is becoming more digital with new technology being created each day, meaning the threat of cyber attacks is only going to increase.
In 2022, we will likely see more IoT security devices and services being brought to market. Already existing devices will undergo revisions or updates to tighten security measures and better product sensitive data. Educational institutions will begin spreading awareness about potential cyberthreats and inform individuals how to stay protected.